Is the Prosecution Allowed to Add Charges During Trial?
It is not uncommon for police to arrest someone for three or four alleged violations. The prosecutor will then only charge the person with one or two of those alleged violations. When this happens, our clients often comment with a sigh of relief that they feel lucky to have "escaped" the other violations that police arrested them for. Such clients may even say they need to celebrate, as if the prosecutor's decision is final.
The Point of This Article: The prosecution can add charges during trial if evidence is presented to support such new charges. Such charges can even be added after the prosecution rests, which we believe is improper.

We warn such a celebration maybe premature. After all, our office has handled many cases wherein charges are both added and dropped after a case is filed.
This can happen even during trial, after to our client's immense surprise. But can this happen even after the prosecution finishes presenting evidence and advises the judge that it "rests?"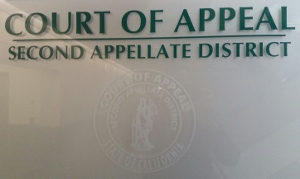 Second Appellate District Court of Appeal Los Angeles
The answer is yes, as the case of People v. Jorge Fernandez exemplified. Mr. Fernandez was the paternal grandfather of two young girls who he visited frequently and was left to watch over in Pomona and Diamond Bar. The girls alleged that Fernandez touched them in their private areas, had them put their mouth on his penis and touched their breasts frequently when alone with each separately. These events allegedly took place from the time the girls were four years old until about age ten, when they reported the abuse.
Prosecutors in Los Angeles County charged Fernandez with three counts of violating Penal Code § 288 (a) (committing a lewd act on a child under the age of 14), one count of 288.5 (a) (continuous sexual abuse) and one count of 288.7 (d) (oral copulation / sexual penetration of a child under ten).
The case proceeded to trial and during trial, witnesses testified that the abuse took place over a much longer period of time than originally understood. Fernandez himself even testified at trial. After the prosecution "rested," meaning it did not intend to offer any more evidence to prove its case, it asked the court to allow it to amend the compliant to allege a longer period of abuse, to conform to what witnesses said. Fernandez was then convicted and sentenced to state prison for forty-five years to life.
Fernandez appealed the conviction, arguing that the trial judge denied him due process when it allowed the prosecution to amend the information (the charges) to conform to proof during trial because he was denied notice and an opportunity to thereafter prepare a defense.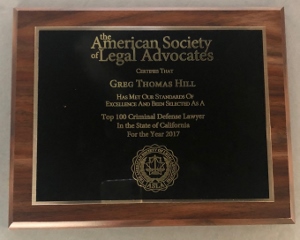 The Second Appellate District, in
People v. Fernandez
(2013 DJDAR 6381), acknowledged that, in general, a defendant must not be taken by surprise by evidence offered against him at trial.
People v. Jones
(1990) 51 Cal. 3d 294, 317. However, the appellate court also commented that a defendant's due process rights are not prejudiced by amendment of the information and the trial court may permit amendment of the information "at any stage of the proceeding, up to and including the close of trial," so long as defendant's substantial rights are not violated.
People v. Graff
(2009) 170 Cal. App. 345, 361. However, the offense charged cannot change an offense not shown by the evidence at the preliminary hearing ("the prelim").
Indeed, the prosecutor cannot amend an information to allege charges which weren't supported by facts established at the preliminary hearing.
People v. Dominguez
(2008) 166 Cal.App.4th 858; see also
People v. Burnett
(1999) 66 Cal.App.4th 1128 and
People v. Winters
(1990) 221 Cal.App.3d 997. This is equivalent to changing the offenses, which is unfair and is barred based on due process principles.
People v. Graff
,
supra
.
The appellate court further noted that Fernandez failed to object to the amendment at trial, forfeiting his right to later complain about the amendment.
People v. Scott
(1994) 9 Cal. 4th 331, 354. Based on this bright-line standard, the appellate court held "this claim has not been preserved for appellate review."
The court did not directly evaluate whether Fernandez's "substantial rights" to due process were violated, but by the court's recitation of the facts, one could see it was unsympathetic to Fernandez. Had the analysis proceeded into this issue, this writer believes no violation would have been found.
The citation for the Second Appellate District Court of Appeals ruling discussed above is People v. Jorge Fernandez (2d App. Dist., 2013) 216 Cal.App.4th 540.
For more information about the prosecutor's power, click on the following articles:
Contact
Greg Hill & Associates