Is a Four Year Delay Before Filing Murder Charges Improper?
A jury convicted John Clyde Abel of first degree murder for the 1991 shooting and robbery of a grocery store owner. The shooting took place in a bank parking lot in the City of Orange. The judge sentenced Abel to death. During a part of the sentencing phase of trial, Abel conceded that he had robbed about twenty people in multiple scenarios over his lifetime that were never prosecuted.
Brief Synopsis: When there is delay in charging an individual with a crime, defendant must show the delay caused him or her undue prejudice and that the delay was unjustified. In a four-year delay in bringing murder charges, as in the case summarized below, the delay was not unduly prejudicial or unjustified.

Abel appealed his murder conviction, contending that because detectives learned his identity in August, 1993, but did not bring charges until June, 1995, the case should have been dismissed for investigative delay (which is distinct from a statute of limitations).
Abel argued that his due process rights were violated by the nearly twenty-two month delay from when an anonymous caller identified Abel to police to when the time the Orange County District Attorney brought the charges against him.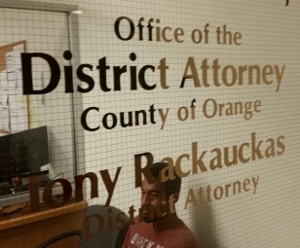 Abel claimed undue prejudice from the delay because an alibi witness, Elaine Tribble, was unable to remember at trial if Abel visited him the same day and time as the murder, as Abel testified at trial that he did. Abel also claimed that his own memory had faded to the delay in prosecution, making his testimony at trial less specific and therefore less credible. Abel further argued that the memory of another defense witness, James Gano, had faded due to the passage of time, unduly prejudicing Abel's ability to defend himself. Lastly, he contended that the delay rendered him unable to obtain telephone records from a mortgage company that would have supported his alibi.
The California Supreme Court, in ruling on Abel's appeal in
People v. John Clyde Abel
(2012 DJDAR 3558), began its analysis by noting that Abel's arguments did not involve the Sixth Amendment because the "speedy trial" right does not attach until the defendant is arrested or a complaint is filed in a felony matter. Nevertheless, Abel did have the right to object to a precharging delay if the delay is unduly prejudicial and unjustified.
People v. Nelson
(2008 43 Cal.4th 1242.
The Court then looked to see if the delay was first, unduly prejudicial, and, second, if it was unjustified. Turning to the first prong, the Court found that Abel's testimony, as well as that of Gano, were both very specific and showed virtually no degradation due to the delay in filing. The Court also said that the mortgage company telephone records were actually produced at trial, not destroyed or misplaced at all as Abel claimed. Lastly, the Court found that Abel made no showing that Tribble's recall would have been more specific had she been contacted earlier, or if she had testified earlier, that her memory would have been better.
In other words, the California Supreme Court found that Abel did not meet his initial burden of showing undue prejudice from the precharging delay. Consequently, the Court did not need to evaluate the second issue of whether the delay was justified and then balance the harm from the delay against the justification.
Serna v. Sup. Ct.
(1985) 40 Cal.3d 239, 249. As an aside, however, the Court commented that it appeared the police actively investigated the case after Abel was identified, suggesting the delay was in fact justified.
As such, Abel's conviction was affirmed.
The citation for the California Supreme Court ruling is People v. John Clyde Abel (2012) 53 Cal.4th 891, 271 P.2d 1040, 138 Cal.Rptr. 3d 547.

For more information about post-accusation delay, click on the following articles:
Sixth Amendment Right to a Speedy Trial Not Violated When There Is a Seven Year Delay Between Arrest and Murder Trial
For case summaries of selected cases our firm has handled, click
here
.
Contact
Greg Hill & Associates