When's a Judgment Final for SB 620 for Firearm Enhancements?
As the reader of this article may already know, Senate Bill 620 (SB 620) (and the associated amendment to Penal Code § 12022.53 effective January 1, 2018) only applies to sentences that are not yet final. In other words, unlike many other new laws that reduce punishment, it does not have retroactive effect to reduce sentences that are ten, twenty or thirty years old and final. However, how is a final sentence defined?

About This Article Briefly: A judgement or sentence is final 90 days after an appellate court, upon reviewing a trial court ruling, sends the case back to the trial court (remands the case) or 60 days after the time to file a notice of appeal on the trial court judgment or sentence. An appellate court, the reader should keep in mind, can set aside a judgment or trial court ruling on a writ of certiorari, which is not limited by the 60-day filing deadline.
The recent reported decision in People v. Colleen Ann Harris (2018 DJDAR 3666) answered this quite simply: "A case is final when the time for petitioning the United States Supreme Court for a writ of certiorari expires, which is 90 days after a remitter is issued." See People v. Vieira (2005 35 Cal. 4th 264, 306; see also Bowles v. Russell (2007) 551 U.S. 205, 212, 168 L.Ed. 2d 96, 103.
It is good to understand the facts of Ms. Harris' case to more fully understand how SB 620 is evaluated in light of the final judgement rule stated in Vieira and Bowles.
In 2015, a jury found Ms. Harris guilty of first-degree murder of Robert Harris, her husband. Ms. Harris was 73 years old. The jury also found true an allegation that Ms. Harris discharged a firearm causing death under Penal Code § 12022.53(d). The sentenced her to 50 years to life in state prison.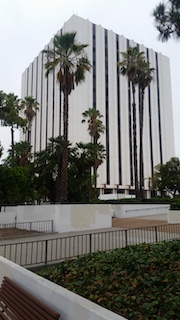 Compton Courthouse
Defendant then appealed the verdict and the Third Appellate District in Sacramento affirmed. The court of appeal issued a remittitur on November 29, 2016, however, on some issue for the trial court to address. Her case was considered final in early March, 2017.
In October, 2017, the California Legislature amended Penal Code § 12022.53 via Senate Bill 620, making its changes effective on January 1, 2018. It provides the trial courts with discretion "in the interests of justice pursuant to Penal Code § 1385 and at the time of sentencing to strike or dismiss an enhancement [for use of possession of a firearm during the commission of the crime] otherwise required to be imposed by this section (§ 12022.53). The authority provided by this subdivision applies to any resentencing that may occur pursuant to any other law."

In People v. Woods (2018) 19 Cal.App.5th 1080, the court of appeal held that SB620 may apply retroactively, but only to nonfinal cases. The court reached this conclusion by evaluating In re Estrada (1965) 63 Cal.2d 740, which held that "when a statute mitigating punishment becomes effective after the commission of a prohibited act but before final judgment the lesser punishment provided by the new law should be imposed in the absence of an express statement to the contrary by the Legislature." Woods, at 1090.
Ms. Harris filed a motion to recall the remittitur to apply SB 620 to her case because she apparently had a sentence with an enhanced sentence under Penal Code § 12022.53 due to her use of a firearm. The Third Appellate Court noted from the outset that recalling a remittitur is an extraordinary remedy generally available in a limited number of instances, but none of which applied to her case. Specifically, since her judgment was final, remittitur was unavailable to her.
The appellate court pointed out that a remittitur may only be recalled to correct typographical errors or for good cause. California Rules of Court, rule 8.272(c)(2). Good cause generally exists only when a judgment was secured by fraud, mistake or inadvertence. Pacific Legal Foundation v. California Coastal Com. (1982) 33 Cal.3d 158, 165.

Here, Harris made no claim of fraud, mistake or inadvertence. She made no claim of clerical error or that the judgement was obtained by improper means. Therefore, SB620 would not apply to her case because the judgement was final.
The citation for the Third Appellate District Court ruling discussed above is People v. Colleen Ann Harris (3d App. Dist., 2018) 22 Cal.App.5th 657.

For more information about sentencing enhancements, please click on the following articles:
Contact us.