What's a Criminal Street Gang for a Sentencing Enhancement?
The effects of criminal street gang activity on public safety is widely understood to be often dangerous and usually costly. Television news channels regularly report that innocent bystanders are killed by gunfire between rival gangs. Movies have documented the gangs of Los Angeles for years.
The Reader's Digest Version: Membership in a criminal street gang and acting to promote, benefit or further its interests can be by acting like one is in a gang, even if one truly is not a gang member. This is not uncommon in younger men or teens who glamorize being in a gang, as the following case summary describes.

Our courts also recognize the problems of gangs. Our legislature has enacted Penal Code § 186.22, which permits a judge to sentence a defendant to additional time in prison for a term consecutive to, not current with, the underlying offense.
If one merely participates in a criminal street gang, with knowledge that its members engage in or have engaged in criminal gang activity, and who "willfully promotes, furthers or assists, in felonious criminal activity by members of the gang," the judge can sentence that person to county jail for up to one year or to state prison for sixteen months, two years or three years. This sentencing scheme make this violation a "wobbler." This is subsection (a) of Penal Code § 186.22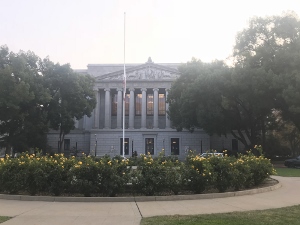 Court of Appeal Third Appellate District Sacramento
However, if one is convicted of a felony that "benefits, promoters, furthers or assists criminal conduct" by gang members, the person faces an additional two, three or four years in state prison, at the judge's discretion. This is subsection (b)(1) of 186.22.
When the felony is a serious felony, as defined by another section of the Penal Code (§ 1192.7), the judge must add five years to the sentence (Penal Code § 186.22 (b) (1) (B)).
When a person is convicted of a violent felony, as defined at Penal Code § 667.5 (c), the judge must add ten years to the sentence (Penal Code § 186.22 (b)(1)(B)).
When a defendant commits a home invasion robbery or a carjacking, fifteen years to the sentence must be added (Penal Code § 186.22 (b)(4)(B)). If the crime is extortion, seven years must be added (Penal Code § 186.22 (b)(4)(C).
When someone commits a felony that is punishable by life in prison, Penal Code § 186.22 (b)(5) directs that the defendant is not eligible for parole for fifteen years.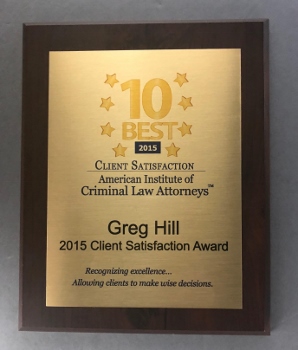 It was this section, 186.22 (b)(5), which was applied to Zackery Prunty in Sacramento County, following his conviction for attempted murder and assault with a firearm. The conviction arose from a November, 2010 incident where Prunty allegedly fired six shots after another man called Prunty a "Buster," which is a derogatory term for Norteño gang members.
Prunty had previously told the other man that he was a "Skrap," which is a derogatory term for Sureño gang members. Sureño and Norteño gangs are rival gangs.
One of the six shots Prunty fired hit the Sureño member and another hit his young brother, who was standing nearby. Prunty was charged with attempted murder of the Sureño member and assault with a firearm. Prunty was convicted and sentenced to 32 years in state prison.
The sentence included a sentence enhancement for Prunty's conduct being in furtherance of a criminal street gang, as the prosecution had a criminal street gang expert testify that the confrontation was to promote the Norteño control of the area where the shooting occurred. The same expert testified to the activities of the Norteños to qualify it as a criminal street gang.
Prunty appealed the criminal street gang enhancement, arguing that he was not part of the Norteño gang and that what he did was for personal reasons, not for the benefit of the Norteño gang. He claimed he was associated with a group of youths near Detroit Boulevard in Sacramento, but it was also not associated with any criminal activity.
The Third Appellate District, in
People v. Zackery Prunty
(2013 DJDAR 3962), disagreed, noting that the evidence was that Prunty identified himself as Norteño in the confrontation by showing hatred for the Sureños by shooting at an individual who was a Sureño. The evidence also was that Prunty said, "this is Norte, fuck a Scrap, 916," precisely what Norteños say to anger Sureños.
Therefore, the sentence enhancement was affirmed. We present this case for our clients as a cautionary tale. We have seen non-gang members claim to be gang members to intimidate others, really in self-defense. We suspect this may be what Prunty did. However, this can have terrible consequences.

The citation for the Third Appellate District Court of Appeals ruling discussed above is People v. Zackery Prunty (3d App. Dist., 2013) 158 Cal.Rptr.3d 260, 302 P.3d 573.

For more information about gang-related sentencing issues, click on the following articles:
Police Must Give Suspect Miranda Warnings Before Asking Him If He Is a Gang Member While Booking Him into Jail
California Supreme Court Rules Multiple Punishments for Single, Gang-Related Act Violates Penal Code § 654
Contact
Greg Hill & Associates