Are Miranda Warnings Required Before Asking If in a Gang?
Jose Mota, along with two members of the Varrio Frontero Loco (VFL) street gang in Richmond, California, committed three murders over a four month period in late 2007 and early 2008. The case went to trial and a jury found Mota guilty of murder, conspiracy to commit murder and participating in a criminal street gang. The jury further found true several enhancements for participating in a criminal street gang.
Summary: Police must give suspect Miranda warnings before asking him if he is a gang member while booking him into jail.

Following the trial, the judge sentenced Mota to an aggregate term of 100 years to life. Mota's co-conspirator, Gamaliel Elizalde, was sentenced to 103 years to life. Mota's other co-conspirator, Javier Gomez, was sentenced to an aggregate term of 40 years to life.
As the reader may expect, each defendant appealed the verdicts and sentence on multiple grounds. This article will be limited to a discussion of only Mota's argument that the judge made an error in admitting into evidence a statement he made during booking regarding his gang affiliation.

Twin Towers Sign
That facts relevant to this ground of appeal were that on May 3, 2008, after Mota was arrested, he was taken to the Contra Costa Martinez detention facility. The protocol at the facility is to ask the arrestee if he has any gang affiliation so that the jail knows where to put the arrestee to ensure the safety of other inmates by segregating rival gang members in custody.
Upon his arrival, Mota was put in a separate room. Deputy Michael Rector then approached Mota and told him that he was going to search Mota for contraband. Mota laughed nervously and told Rector, "man, I'm in here for some x!*d! I didn't do. They said I killed someone, but it wasn't me. I was there, but I didn't kill anyone." Mota then became agitated, "I'm a gang banger, but not a murderer."
Rector did not ask Mota about his specific gang affiliation, but Rector heard Mota admit he was involved in a gang. Rector then wrote up a report about this interaction.
Deputy Bryan Zaiser, who worked in the jail's classification unit, then interviewed Mota. He explained that he did so because Mota appeared gang affiliated. Zaiser explained to most arrestees that questions about gang membership had an "administrative purpose" and was "for their housing." Prior to interviewing Mota, Zaiser did not read Mota
Miranda
warnings about his right to remain silent. Zaiser, however, knew that Mota was being charged with murder.
Mota told Zaiser that he was actively affiliated with the Sureño street gang that he "was part of VFL, which is Varrio Frontero Loco" and had been since he was fourteen years old.
Zaiser testified that because of the risk of harm to an inmate suspected of killing a Norteño (the Sureño gang's rival gang), he would not house Mota in the jails general population where Norteños were housed.
Mota was charged in each murder allegation that he also participated in a criminal street gang, an enhancement to his sentence under Penal Code § 186.22(b)(1).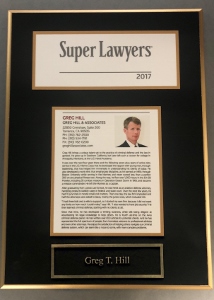 Before trial, Mota filed a motion to suppress evidence of his gang membership. He argued that the deputies knew or should have reasonably known that questions about his gang affiliation were likely to elicit an incriminating response. Consequently, the police were required to give him
Miranda
warnings.
The trial court denied Mota's motion, finding that the sole purpose of the interview of Mota was to ensure the safety of inmates and staff at the jail. Mota was then convicted of the street gang conspiracy charge and the jury found the street gang enhancement true to the three homicides of which he was found guilty.
Mota then appealed the trial court's ruling to the First Appellate District, which agreed with Mota (2013 DJDAR 16565), in
People v. Gamaliel Elizalde
. The appellate court cited to
Rhode Island v. Innis
(1980) 446 U.S. 291, wherein the U.S. Supreme Court held that "interrogation" by police sufficient to require
Miranda
warnings includes not only express questioning, but also any words or actions on the part of police that police should know are reasonably likely to elicit an incriminating response from the suspect.
Here, police certainly knew that Mota might incriminate himself in response to such a question and therefore were required to give Mota Miranda warnings, but failed to do so. As such, the appellate court held that the testimony Mota gave concerning his gang membership was improperly admitted.
The citation for the First Appellate District Court ruling discussed above is People v. Gamaliel Elizalde (1st App. Dist., 2013) 222 Cal.App.4th 351. This ruling was then affirmed in 2015 by the California Supreme Court at 61 Cal.4th 523, 189 Cal.Rptr.3d 518, 351 P.3d 1010.

For more information about Miranda warnings, click on the following articles: