Once You Receive Miranda Warnings, Just Stop Talking!
Anyone who has watched much television is familiar with Miranda warnings, which remind a suspect of his Fifth Amendment right to remain silent:
You have the right to remain silent. Anything you say can
and will be used against you in a court of law. You have the
right to speak to an attorney, and to have an attorney present
during any questioning. If you cannot afford a lawyer, one
will be provided to you at government expense.
In the armed robbery case of People v. Jerry B. Bowman out of San Diego, police read Bowman his Miranda rights and Bowman agreed to voluntarily answer questions without a lawyer. Bowman talked plenty, but in response to certain questions, he just would not say anything.
What One Should Learn from This Article: If someone is read his or her Miranda warnings, but chooses to speak to detectives, answering only selected questions and staying mute in response to others, the jury may be instructed that such silence can constitute an adoptive admissions. In other words, if one seeks Miranda benefits, ask to remain silent and then do so. Don't try to answer certain questions and think Miranda protects one's silence in response to others.
For example, the detective confronted him with a document found in Bowman's pocket with an address in San Diego that Bowman earlier claimed he knew nothing about. The detective asked Bowman was, "How do you explain this?" Bowman made no comment at all. He just stared at the detective. The detective also asked Bowman, "Why would the victim identify your cell phone as the cell phone he saw during the robbery?" Bowman again just stared at the detective, mute.
The case proceeded to trial and, during closing arguments, the prosecutor spoke about the jury instruction concerning adoptive admissions. It merits mention that Bowman's attorney did not object to this particular jury instruction. The prosecutor said,
"And then there is something the law calls adoptive admissions.
The detective says to him, you were in the area when the victim
was robbed. Sorry, but this is the perfect time to say, "No, I wasn't,
the victim is wrong" if you did not do it. But if you sit there quietly,
while the detective is asking you such questions, the law says the
jury can consider such silence as adoptive admissions."
Bowman was then convicted and sentenced to sixteen years in state prison, as he had a prior strike offense and had served time in prison before, both which enhanced the sentence.
Bowman then appealed, claiming the trial court erred by instructing the jury it could consider his lack of a response to some of the detective's questions as adoptive admissions because commenting on a defendant's silence after receipt of Miranda warnings violated his constitutional right to remain silent.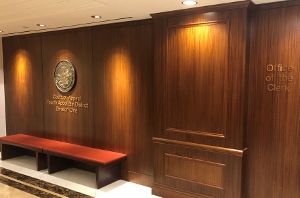 Fourth Appellate District Court
The Fourth Appellate District began its analysis of the appeal (2011 DJDAR 18332) by noting that neither the U.S. Supreme Court nor the California Supreme Court had directly addressed such an issue of "selective silence" or "partial silence." The Fourth Appellate District then noted that Bowman had failed to object to the jury instruction, which seemed to suggest Bowman had consented to not only the instruction, but also the prosecutor's comments about Bowman's silence.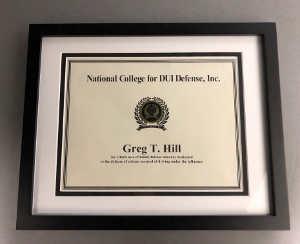 The Court in many states, such as Connecticut, Florida, Michigan and Missouri, as well as other districts within California (but not the Fourth District), had allowed the prosecution to comment on a defendant's selective silence after receiving
Miranda
warnings. Other courts within the United States had concluded the opposite.
Turning to Bowman's case, the Fourth Appellate District found the trial court did not commit any error in letting the jury instruction reach the jury or in allowing the prosecution's comments. It found that because Bowman did not tell the detective he wanted to cease all further questioning or ask for an attorney, he had no intent to invoke his right to remain silent. Therefore, the court concluded, Bowman's silence was not induced by the Miranda warnings he received.
For more information about Miranda warnings and the Fifth Amendment, click on the following articles:
Police Must Give Suspect Miranda Warnings Before Asking Him if He Is a Gang Member While Booking Him into Jail
Contact Greg Hill & Associates.