What is Required for Franklin Evidence Preservation?
When we explain to clients or the family of a client that the actual "Franklin motion" is a short, straightforward motion that does not require extensive argument or detailed recitation of the facts in the case, they are usually surprised. People v. Franklin (2016) 63 Cal.4th 261.
The Gist of this Article: The following case summary is important for two reasons. First, it describes the evidence preservation intent behind a judge allowing the request to do this under Franklin. Second, the defendant was granted a youth offender hearing despite having a prior strike.

The following summary of a recent appellate court decision on what is required will only deepen that surprise and affirm what we always explain.
In 1995, Steven James Lipptrapp, then 25 years old, admitted he attempted two murders (Penal Code §§ 664, 187), engaged in street terrorism for the benefit of a criminal street gang (Penal Code § 186.22(a)) and personally discharged a firearm (Penal Code § 12022.53(c)) in Orange County. He admitted having a prior conviction for a strike offense. The trial court judge sentenced him to a determinate sentence of thirty years in state prison.
Twenty-four years later, in 2019, acting in pro-per, he filed a motion requesting appointment of counsel, resentencing and a Franklin hearing for purposes of adding youth-related mitigating materials (and those that demonstrate he or she has gained maturity) to his file for his upcoming youth offender parole hearing.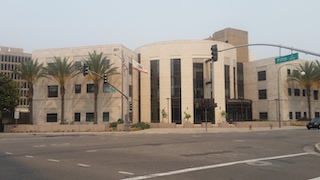 4th Appellate District Div 3 Orange County
The Orange County judge assigned to his case, Kimberly Menninger, summarily denied his motion without a hearing, ruling that Ms. Lipptrapp did not adequately establish his eligibility for such a hearing, which we think is best understood as an evidence preservation proceeding (not resentencing like many people incorrectly believe).
Mr. Lipptrapp appealed Judge Menninger's ruling and the Fourth Appellate District reversed Judge Menninger.
The ruling by the Fourth Appellate District distills down to a ruling that a request for a Franklin evidence preservation hearing does not require adherence to "the rigorous pleading and proof requirements for habeas corpus." In re Cook (2019) 7 Cal.5th 439, 451.

Rather, Penal Code § 1203.01's provisions for an evidence preservation proceeding must only identify the original criminal case caption, the case number and the pertinent legal authority, which could include a reference to a "Franklin Hearing" and the Cook ruling.

It is not necessary to say much more, but we would recommend that the petitioner establish he was under age 26 at the time he committed the offense at issue and he wishes to supplement his file with materials related to the mitigating factors of youth for his youth offender parole hearing under Penal Code § 3051. That is all that must be communicated.
The ruling however, is also rich in background information explaining the origins of a Franklin hearing and the statutory and even constitutional grounds on which it is based. It explains how in 2014, the California Legislature first enacted a law providing a parole eligibility mechanism for juvenile offenders. This was Penal Code § 3051. It " . . . requires the Board [Board of Parole Hearings] to conduct a 'youth offender parole hearing' during the 15th, 20th, or 25th year of a juvenile offender's incarceration.

The date of the hearing depends upon the offender's 'controlling offense,' which is defined as 'the offense or enhancement for which any sentencing court imposed the longest term of imprisonment.' A juvenile offender whose controlling offense carries a term of 25 years to life or greater is eligible for release on parole by the board during his or her 25th year of incarceration at a youth offender parole hearing , unless previously released or entitled to an earlier parole consideration hearing pursuant to other statutory provisions."
The statute excludes several categories of juvenile offenders from eligibility for a youth offender parole hearing: those who are sentenced under the "Three Strikes" law because they have a prior strike or Jessica's Law (sex offenders), those who are sentenced to life without parole (if 18 or over when they committed the offense) and "those who commit another crime subsequent to attaining 23 years of age . . . for which malice aforethought is a necessary element of the crime or for which the individual is sentenced to life in prison." Franklin, supra, 63 Cal.4th at 277-278.
The Lipptrap opinion then explained why it reversed the lower court's ruling. It explained that Lipptrapp's motion sufficed because corrected cited to Penal Code § 1203.01 and the Supreme Court rulings in Franklin and Cook and requested the evidence preservation proceedings authorized under 1203.01 and the two cases cited.

Lipptrapp further established his eligibility for a section 3051 youth offender hearing by stating he was 24 years old when he committed the charged offenses and he received a 30-year determinate sentence. He also stated that his attorney "did not fully investigate and present" evidence concerning his juvenile characteristics and other youth-related factors discussed in Franklin at page 284.
The citation for the Fourth Appellate District Court ruling discussed above is People v. Steven James Lipptrapp (4th App. Dist., 2021) 59 Cal. App. 5th 886, 274 Cal. Rptr. 3d 111.
For more information about Franklin Motion issues, please click on the following articles: