What Is Parental Diversion under Penal Code 1001.70?
Under Penal Code §§ 1001.70 to 1001.75, the California state legislature has provided for "parental diversion" for parents who could be charged with Penal Code § 272, commonly known as contributing to the delinquency of a minor. It is important to note that a minor is anyone under 18 years of age and the minor does not need to be one's child.
The Gist of this Article: If one is charged with contributing to the delinquency of a minor (Penal Code § 272) or furnishing alcohol to a minor (Business & Professions Code § 25658), parental diversion is a great program whereby one can "earn a dismissal" by completing a parenting class (or perhaps the LEAD class) and performing community service while under the supervision of the local probation department. This program is not well known, but it is set forth in the Penal Code at §§ 1001.70 to 1001.75.

In our experience, many judges, prosecutors and other criminal defense attorneys are unaware that such a program exists or can exist, so this article is important for any parent charged with a violation of P.C. § 272.

We would suggest that defense attorneys and defendants appreciate that 272 is a general allegation that could include more specific crimes such as furnishing marijuana to a minor (Health & Safety Code § 11361), furnishing alcohol to a minor (Business & Professions Code § 25658), furnishing illegal fireworks to a minor (Health & Safety Code § 12702), sending harmful material to a minor (Penal Code § 288.2) or loitering at a school (Penal Code § 653b). Thus, if one or one's client is charged with one of these more specific crimes, it would be good to request parental diversion, as the specific offense arguably falls under the umbrella crime of contributing to the delinquency of a minor.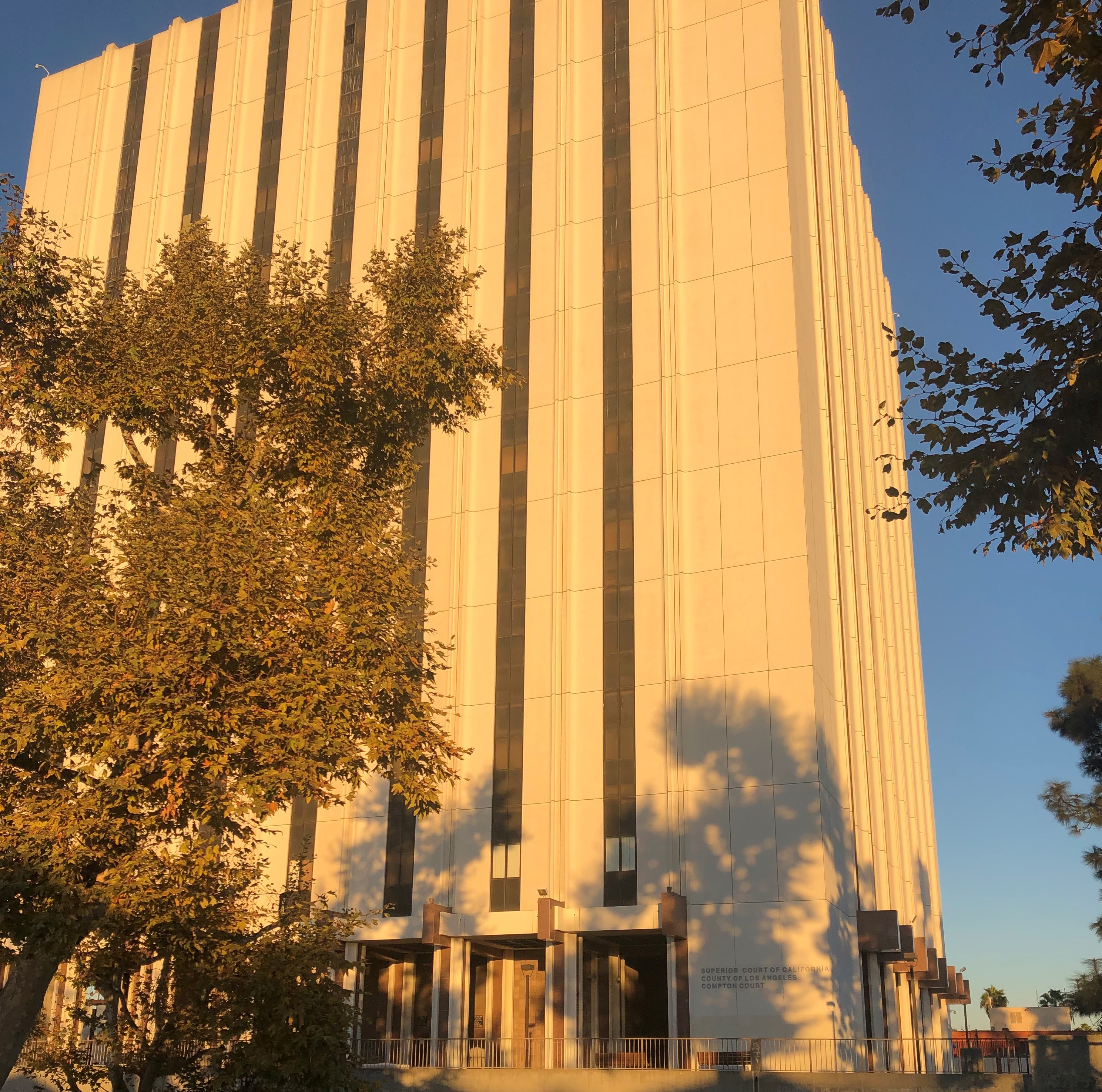 Compton Courthouse
Penal Code §§ 1001.70 to 1001.75 allow "local prosecutors" to develop their own program of "education, treatment or rehabilitation" for parents who have never been afforded this type of diversion before and who have never failed to complete probation or parole. In other words, a parent accused of contributing to the delinquency of a minor can participate in this program even if he or she has a prior criminal history that involved serving time in prison as long as the individual successfully completed parole after such time in custody. This is better than most forms of diversion, which generally limit diversion to those with no prior criminal history.
Defendant must waive his or her constitutional right to a speedy trial under the Sixth Amendment to participate in this program, which is considered "pre-plea."

The program is then administered by the probation department, which means the local prosecutor must communicate with the probation department on the terms and assure that the probation department is aware of its duties to monitor the parent assigned to parental diversion. The probation department would then most likely refer the parent to parenting classes.
Many low-level prosecutors are unaware of the power their office has to establish such a program, so it may be necessary to speak with a supervising district attorney or more senior district attorney to have parental diversion agreed upon. Likewise, many judges may seem confused by an agreement by the defense attorney and the prosecutor to refer defendant to parental diversion, so it is wise to have Penal Code §§ 1001.70 to 1001.75 printed out to hand to the judge to make him or her more comfortable with what the judge is being asked to approve.
To help have the case assigned to parental diversion or, if the DA is unfamiliar with parental diversion and refuses to further discuss this option, we strongly suggest the client enroll in and complete an online parenting class approved by the State of California. Such classes are generally intended for divorcing parents to take to ease the psychological burden on a child caused by the parents' divorce, but taking such a class before even the arraignment and showing the prosecutor a certificate of completion of such a class can help move the case toward DA diversion as an alternative.

This type of proactive legwork helps the DA defend himself or herself if asked by a supervisor why the case was dropped to an infraction for disturbing the peace, an infraction for trespassing or DA diversion is offered. It also usually impresses the judge as showing that defendant is concerned about himself or herself and is taking steps to assure this never happens again.
For more information about crimes involving child care, please click on the following articles:
Contact us.