Systematic Child Abuse Over Time Can Be Aggravated Mayhem
For six years, Defendant Joseph Robert Horvath and his wife tortured, beat and maimed their adopted daughter, starting when she was nine and ending when she was fifteen. The wife thought her husband was sexually molesting the daughter, so she beat the girl until she confirmed this was so. Then the husband would take over and beat the girl for such an accusation, which was false.
The abuse ended when the daughter ran away on Halloween evening in 2007 and called a teen safe house, which picked her up at a nearby McDonald's. She was then taken to an emergency room.
About This Article Briefly: Repeated beating of a child can constitute mayhem, which exposes defendant to a possible life in prison sentence. The following case exemplifies this situation, sadly with both the mom and dad beating a teenage girl.

The injuries, a doctor determined, were at various stages of healing and were to the daughter's lips, ears, head, teeth, mouth and arms.
The prosecutor in the Superior Court of Sacramento County charged Horvath with three counts of aggravated mayhem (Penal Code § 205), as well as other charges. This requires the specific intent to cause a maiming injury under circumstances of extreme indifference to the physical and psychological well-being of another person. Horvath was convicted of torture, aggravated mayhem, criminal threats, assault with a deadly weapon and false imprisonment. He was sentenced to three life terms.
Horvath appealed the conviction, arguing that the evidence only showed he attacked "indiscriminately," rather than with the intent to maim.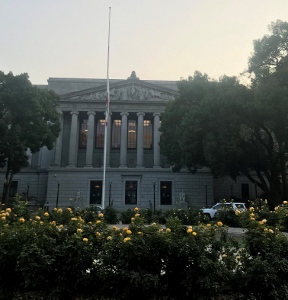 Third Appellate District Court in Sacramento

The Third Appellate District, in
People v. Joseph Robert Horvath
(2012 DJDAR 3142), disagreed with Horvath, holding that a defendant's specific intent to maim a body part could be inferred from the repeated, systematic abuse to a body part over time.
The Court seemed horrified by the violence inflicted to the young lady over the six year time period. Witnesses testified to seeing dried blood from the daughter splattered on walls, a blood stained hammer, a bloody two by four, both which Horvath used to beat his adopted daughter, bloody clothes, hair pulled out, a broken left arm, four missing teeth, descriptions of Horvath 'body slamming" the girl to a concrete floor and then kicking her in the ribs and rear-end with his steel-toed boots, and locking her in a closet, which was nailed shut. In the years that the young woman was abused, she was locked in the closet fifty to one-hundred times.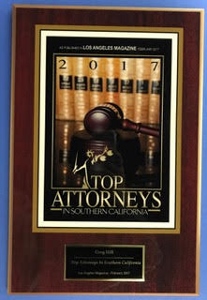 The Court also found fault with Horvath's argument that an "indiscriminate attack" is insufficient to prove specific intent. Citing two California Supreme Court cases,
People v. Anderson
(1965) 63 Cal.2d 351 and
People v. Sears
(1965) 62 Cal.2d 737 wherein specific intent was found lacking to support a mayhem conviction, the Court then methodically distinguished each case from Horvath's conduct, mostly pointing out that Horvath's conduct went on day after day as compared to Anderson and Sears, who inflicted injuries in just one fit of anger in one day.
The Court also cited to
People v. Assad
(2010) 189 Cal.App.4th 187, 195, wherein a conviction for mayhem was upheld when Assad engaged in three beatings over two days. Analogizing
Assad
to even three beatings in
Horvath
would support a conviction for mayhem, the Court pointed out. The Court was particularly troubled by the severe injuries to the daughter's lips and ears, which a doctor opined were caused by repeated abuse over time, as well as the broken arm injuries caused by blows from a hammer. The Court found Horvath's failure to take his daughter to the hospital probative of his general intent to maim.
Accordingly, Horvath's appeal was denied and the convictions were sustained.
The citation for the appellate court ruling is People v. Joseph Robert Horvath (2012) 204 Cal.App.4th 100.

For more information about child abuse and elder abuse, click on the following articles:
For case summaries of selected cases our firm has handled, click
here
.
Contact
Greg Hill & Associates