What Is Child Abuse? The Defenses? The Punishment?
In today's stressful world, children sense when the parents are frustrated or anxious. They can cry out of confusion or anxiety, prompting false claims of child abuse. On the other hand, parents can truly abuse their children in an unlawful and cruel way, either physically or mentally, leading to valid claims of child abuse.
Why This Article Matters: Child abuse, as a crime, involves a parent of a child "willfully caused, permitted or inflicted unjustified physical pain or mental suffering on a child or caused that child to be endangered." This is a broad definition (allowing such a charge for being DUI with a child in the car), but it only includes children under age 18 and does permit reasonable parental discipline of the child. Punishment can be as a misdemeanor, often with just probation, but as a felony can involve up to six years as a base term in state prison.

What then, is criminal child abuse? Penal Code § 273a(b) defines it, but perhaps the best way to grasp it is to look at how a judge would instruct a jury on the elements of child abuse. CALCRIM 823, the jury instruction used by judges to guide jurors, states that child abuse takes place when defendant "willfully inflicted unjustifiable physical pain or mental suffering on a child" or "willfully caused or permitted a child to suffer unjustifiable physical pain or mental suffering" or while having care or custody of a child, "willfully caused or permitted the child's person or health to be injured," or "might have been endangered."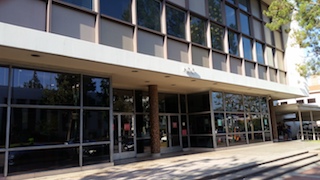 Glendale Courthouse
In addition, the parent or one with custody or control must be criminally negligent when he or she caused or permitted the child to suffer or be injured or endangered. When this happens, the defendant cannot be reasonably disciplining the child.
A few clarifications are important. First, "willfully" means that defendant does something on purpose or willingly. Second, a child includes any person under the age of eighteen. Third, "unjustifiable" physical pain or suffering is pain or suffering that is not reasonably necessary or is excessive under the circumstances. Lastly, "criminal negligence" means more than ordinary carelessness, inattention or a mistake in judgement. It is reckless conduct that creates a high degree of risk or death or great bodily harm and that a reasonable person would have known created such a risk.
What are some examples of child abuse that our office has seen in cases here? Facial injuries are the most memorable injury that comes to mind. Spanking a child so hard over his clothes that he has bruises from his hips to his knees and has difficulty sitting in class was one case. Another involved spanking a child with a belt, causing welts on the child's backside. Endangering a child, which can also be charged under Penal Code § 273d, is often associated with a parent driving drunk with a child in the car.
The charge itself can be filed a misdemeanor or a felony (it is a "wobbler), depending upon the client's prior criminal history, the injuries and the age of the child. Prosecutors often become quite zealous when the client inflicts an injury upon a vulnerable child.
If filed as a misdemeanor, the maximum penalty is one year in county jail, plus court fines up to $6,000 and restitution for any medical treatment to the child. If probation is granted, which is for a minimum of three years, there are special child abuse classes that one may be ordered to attend. A common other requirement of probation is significant community service, Cal-Trans or community labor and criminal protective order in favor of the child. If drugs or alcohol are involved, the client may be required to attend Alcoholic Anonymous (AA) meetings or Narcotics Anonymous (NA) meetings.
If the case is filed as a felony, the maximum sentence is six years in state prison and the minimum is two years in state prison. Probation may also be granted on similar terms as described for misdemeanor probation, but usually for five years with more classes and more community service, Cal-Trans or community labor, as well as AA and/or NA meetings. If someone has a prior conviction for child abuse in the prior ten years, there is a four-year sentence enhancement that applies, even to the minimum two-year term.
The most common defense we see is simply that the claim is false. This may mean that the injuries were caused by something or someone else, or even the child himself (kids do trip and they do have accidents). Such a false accusation may be fabricated by a jealous ex-spouse or soon-to-be ex-spouse seeking revenge through our court system, or for an easier child-custody battle.
The next most common defense is the parent's right to discipline, which is limited to reasonable discipline that does not exceed the scope of what is necessary. This obviously is a very ambiguous definition and a Monday-morning quarterback will often prevail if there are extensive bruises or blood involved.
For more information about child abuse, please click on the following articles:
Judge Makes Mistake in Ordering Sex Offender Registration After Sentencing for Felony Child Endangerment
Contact us.