What Is False Imprisonment (PC 236)? Defenses?
False imprisonment prohibits the wrongful restraining, confining or detaining a person without that person's consent (Penal Code § 236). The most common context of this that our office sees is when someone transports someone in a car, against their will, usually during an argument after the person asks to be let out of the car. Such conduct could also be charged as the more serious charge of kidnapping or even carjacking, depending upon the circumstances and especially the length of the confinement.
What One Should Learn from This Article: False imprisonment can be filed as a misdemeanor or a felony. If convicted of felony false imprisonment, the maximum sentence is three years before any sentencing enhancements apply.

False imprisonment can also happen when one holds someone's arm or arms and does not let go of the person, such as during a domestic violence situation or during a sex offense. In other words, false imprisonment can be charged when the restraint, confinement or detention lasts for only a very short time.
A violation of Penal Code § 236 can be charged as felony or a misdemeanor. When defendant uses actual or implied threats, violence, fraud or deceit, a felony is usually charged. The defendant' s use of a weapon, such as a knife or gun, and his or her criminal history are also relevant to the charging decision.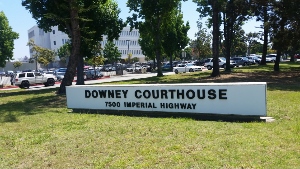 The maximum punishment for a misdemeanor conviction is one year in county jail and/or a $1,000 fine. If the case is the defendant's first offense, summary probation is usually granted, but conditioned upon performance of community service, payment of fines and perhaps anger management classes.
When one is convicted of felony false imprisonment, that person faces a maximum three years in state prison and a maximum $10,000 fine. However, there are usually other charges involved, such as battery, domestic violence, sex offenses or criminal threats. Thus, three years is not usually the maximum exposure.
Moreover, it is common for certain sentencing enhancements to apply, especially with felony false imprisonment. These can add one to eight years of additional time in prison. California Penal Code § 667.9. These apply when the victim is under 14 years old or over 65, if the victim is blind, deaf or mentally retarded or the victim is a paraplegic or quadriplegic. When there is "great bodily injury," defined as an injury likely to produce death, a three or six year enhancement can apply.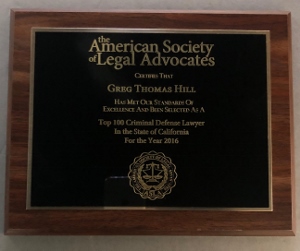 One can also be charged with torture under Penal Code § 206, if one commits false imprisonment with the cruel intent to cause unusual pain, or false imprisonment of a hostage under Penal Code § 210.5 if one detains or confines someone else to avoid an arrest.
If the false imprisonment was for the benefit of a criminal street gang, a fifteen year to life enhancement can be added under Penal Code § 186.22. If a gun is used, ten years can be added (Penal Code § 12022.53). If the gun is fired, twenty years can be added. If someone is killed or seriously injured by the gun, twenty-five years to life can be added.
There are several viable defenses to false imprisonment. The most common defense is consent. In other words, the victim voluntarily agreed to being confined. However, it merits mention that someone under 18 years of age is legally incapable of giving consent. Second, false accusations often arise, but these are factually dependent and often involve ulterior motives of revenge or jealousy. Third, a parent does have certain rights to restrain one's child, if done in the proper manner (i.e. disciplining a child). Fourth, self-defense or defense of others may apply, as long as the force used is reasonable under the circumstances.
For more information, click on the following articles:
Contact
Greg Hill & Associates