Detective's False Promises of Leniency Overturn Conviction
Paul Westmoreland confessed to a detective that he killed and robbed Francisco Sanchez. A jury then convicted him of first-degree and murder and second-degree robbery, as well as second-degree burglary. The judge then sentenced him to life in prison without the possibility of parole pursuant to the felony-murder rule.
In a Nutshell: Murder and robbery conviction overturned where defendant confessed in reliance on detective's false promises of leniency.

Westmoreland then appealed his conviction, arguing that his confession was involuntary and thus, a violation of the Fifth Amendment. Westmoreland argued that it was involuntary because the detective interviewing him elicited his admission by promising leniency. Specifically Detective Shawn Pate repeatedly assured him that he would not be sentenced to life imprisonment if he confessed to a "robbery gone wrong." Westmoreland then confessed, in reliance on Pate's promise.
It was quite a confession. Westmoreland described to Pate how he had and his girlfriend planned to lure a victim into an apartment they had broken into. His girlfriend would go out to a local bar, find a victim, invite him back to the apartment (presumably to have sex) and then Westmoreland would rob the victim.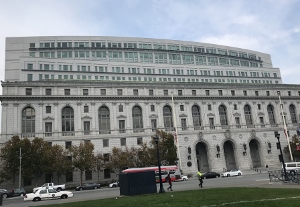 Court of Appeal First Appellate District San Francisco

Westmoreland and his girlfriend then executed their plan. His girlfriend found Francisco Sanchez at a local bar and invited him back to the apartment. Sanchez accepted the invitation. Once at the apartment, Westmoreland did rob Sanchez, but Sanchez struggled. Westmoreland then stabbed Sanchez in the chest, killing him.
Pate's promise of leniency was false because Westmoreland could not avoid a life sentence for murder. Penal Code §§ 189 and 190.2(a)(17)(A) codify the felony-murder rule, stating that, "the penalty for a defendant who is found guilty of murder in the first degree is death or imprisonment in the state prison for life without the possibility of parole if… the murder was committed while the defendant was engaged in… the commission of… robbery." See also
People v. Chun
(2009) 45 Cal. 4th 1172, 1182.
The First Appellate District agreed with Westmoreland that his Fifth Amendment right against self incrimination was violated. It further found that admission of the confession at trial was not harmless beyond a reasonable doubt. The case was thus remanded, or sent back down, to the Contra Costa County trial court for possible retrial.
In reaching their decision, the appellate court noted first that detective Pate did give Westmoreland a
Miranda
warning (
Miranda v. Arizona
(1966) 384 U.S. 436). However, Westmoreland's subsequent confession was involuntary because of Pate's false promise.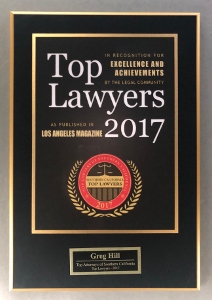 The appellate court noted in its opinion that Pate told Westmoreland, before making his promise:
"Now I got to tell you this okay? We came to your house for a reason. We've done our homework. All the evidence has come back. We're all here. A lot of times, things happen that weren't meant to be, okay? Sometimes people go and they attempt to do one thing, something gets all x?!*# up and goes wrong and they didn't mean to do that. That's the important issue here that we need to work out, because your girl's already told me… She says it wasn't supposed to happen that way. I believe her.
Westmorland then asked Pate, "what did she say?" Pate responded, "Basically, a robbery went bad, okay?" Westmorland then said to Pate, "well, I'm going to get life anyways." Pate responded, "No." Later, Westmoreland asked Pate, "Am I gonna get life?" Pate responded, "That's not necessarily true, my friend."
Westmoreland then confessed in full.
The appellate court noted that Pate repeatedly suggested Westmoreland could avoid a life sentence if Westmoreland provided an explanation that the murder involved no premeditation. It was clear to the court that Pate's promises caused Westmoreland to then confess.
Turning then to whether the admission of the confession was harmless error, the court decided that the prosecution did not prove beyond a reasonable doubt that its admission was harmless.
Consequently, the convictions were reversed, however the conviction for robbery was affirmed. It merits mention that Westmoreland's girlfriend accepted a plea bargain, putting herself in prison for twelve years and eight months.

The citation for the Court of Appeals ruling discussed above is People v. Paul Westmoreland (2013) 153 Cal.Rptr.3d 267.

For more information about police questioning issues, click on the following articles:
Confession Is Inadmissible When Probation Officer Promised Shorter Sentence If Probation Is Waived Right to an Attorney
Defendant's Confession to Arson After Nine Hours of Police Questioning Is Admissible Despite No Miranda Warnings Because Defendant Always Free to Leave
Contact
Greg Hill & Associates