What Is Cultivation of Marijuana (H & S § 11358)?
Under California Health & Safety Code § 11358, as amended in November of 2016 by Proposition 64 ("The Adult Use of Marijuana Act," at Health & Safety Code § 11361.8), it is legal for an adult 21 or older to grow up to six mature marijuana plants indoors or in outdoor areas for personal use as regulated by local laws. Cultivating includes harvesting, drying and processing the leaves.
Unless local laws permit otherwise, indoor cultivation must be in a locked area free from observation from someone looking in from a public place.
Why This Article Matters: A violation of Health & Safety Code § 11368 is a wobbler, meaning it can be charged as a misdemeanor or a felony depending upon the case facts and defendant's prior criminal history. There are certain defenses, which are discussed below, as well as the punishment.

It is important to note that the limit is six per private residence, not twelve, for example, if both the husband and wife purport to grow such plants (or thirty-six if there were six adults living at the house).
There are certain exceptions to § 11358. Certain people, besides those under 21, cannot cultivate marijuana, such as registered sex offenders, those with serious violent felonies in their past, folks who have two or more prior convictions for illegal cultivation of marijuana and those who violate environmental laws in their cultivation. If one of these categories of people cultivates marijuana, it is a felony punishable by a minimum of sixteen months in state prison up to a maximum of three years in state prison, before any sentencing enhancements are applied. There is also a fine of up to $10,000 that can be assessed, which after penalties and assessments, can be as much at $35,000.
Anyone over 21 who is found guilty of cultivating more than six mature plants is guilty of a misdemeanor punishable by up to six months in county jail and a fine of $500, plus penalties and assessments that boost the total owed to approximately $2,500.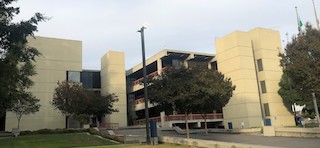 Bellflower Courthouse
More likely, however, if the individual has no prior record or even one prior non-violent, non-serious conviction, is that the individual will be referred to a drug diversion program under Penal Code § 1000 (PC 1000) or another similar diversion program, both of which involve delayed entry of judgment (DEJ). The judge will then order the person to a treatment program for 18 months to three years. If the person successfully follows the judge's orders, the individual is allowed to withdraw his or her plea and have the case dismissed.
Other times, a skilled and / or experienced criminal defense attorney can persuade the prosecutor to amend the complaint to allege simple possession, Health & Safety Code § 11357, to which defendant may plea with significantly less stigma or even reduction to an infraction or dismissal. This may be extremely desirable for someone who is not a U.S. citizen, as illegal cultivation of marijuana is a deportable offense, as it is a controlled substance offense under the Immigration and Nationality Act.
If one is under 21, one cannot grow even one plant. If one is under 21, the person is guilty of an infraction.
Medical marijuana users, however, do have additional rights under 11358. A valid medical marijuana user and his or her primary caregiver can cultivate six mature plants, or up to twelve immature plants, or, under Health & Safety Code § 11362.77(c) (part of the Compassionate Use Act of 1996), more than these limits as allowed by local county or city regulations with a doctor's recommendation.
The defenses to illegal cultivation of marijuana are that the plants are really not yours, that you did not know the plants were marijuana, that your doctor stated you needed more than the 11358 limits, as authorized by 11362.77(c), or / and the police violated the Fourth Amendment by conducting an illegal search or seizure.
For those who were convicted of violating 11358 before Prop 64 was passed, most can apply for resentencing. Depending upon the facts of one's case and the person's criminal history otherwise, the conviction may be completely reversed and the case dismissed, i.e. one was found to be growing two mature plants, which is now legal. If the person seeking resentencing is serving a jail or prison sentence for this crime, after resentencing, the person may even be released immediately from custody based on the sentence having been completely served (or if the case is dismissed). The judge can deny resentencing under Prop 64 if he or she believes that resentencing would cause a public safety risk.
For more information about your rights to grow marijuana, please click on the following articles:
Contact us.