What Is Arson (PC 451 and 452) and Its Defenses?
Penal Code § 451 states that a person is "guilty of arson when he or she willfully and maliciously sets fire to or burns or causes to be burned or who aids, counsel or procures the burning of any structure, forest land or property."
Summary in 50 Words or Less: Arson can be charged as a felony (PC § 451) or a misdemeanor (PC § 452). It requires causing a fire or helping another set fire to land, property or a building. The most common defense is mistaken identity and then lack of specific intent.

A conviction for a violation of § 451 is a felony, carrying with it a minimum prison sentence of sixteen months and a maximum sentence of three years in state prison. Such sentences do not include any sentence enhancements that add to the length of the sentence, which are common. Probation can also be ordered, especially if the case facts are not too serious and the defendant has no prior record."
If one is convicted of violating § 451, one may also have to register as a convicted arsonist under Penal Code § 457.1. This applies while the person lives in California and requires the person to notify law enforcement of one's residence at all times. The registration requirement applies when one is convicted of 451 with aggravating factors resulting in a minimum ten-year prison term, or when there is the use of combustible or flammable material in connection with the fire, or there is even attempted arson. The registration requirement is not usually a lifetime requirement, in contrast to the sexual offender's registration requirement under Penal Code § 290 that is a lifetime requirement (subject to change when SB 384 takes effect on January 1, 2022).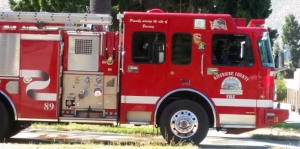 Penal Code § 452 is the misdemeanor equivalent of section § 451. The difference in the conduct between the levels is that misdemeanor arson is characterized by mere reckless conduct, whereas felony arson is willful and malicious conduct. The penalties for conviction of misdemeanor arson are a maximum of one year in county jail and a $1,000 fine.
Arson cases are often somewhat complicated, both legally and factually. Legally, the case may include seemingly redundant charges of insurance fraud, trespass (Penal Code § 602), burglary in so far as one who enters a building with the intent to commit a felony inside (Penal Code § 459), and first degree murder (Penal Code § 187).
The defenses to a charge of arson often begin with mistaken identity. As arson is an intensely investigated crime and law enforcement is eager, due to public pressure, to arrest someone. The suspect is rarely arrested at the scene. Therefore, photographs may show someone other than you, witnesses may describe a person not looking like you at all or you may have been in the vicinity, but you had no involvement at all.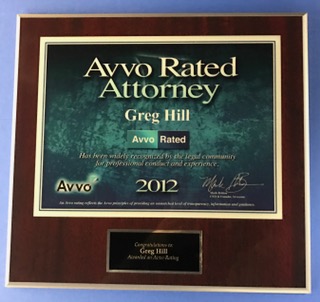 The second most common defense is insufficient evidence. This means that the physical evidence does not show a person intended to start a fire, such as the fire being caused by an electrical malfunction, a detective gas line or a cigarette ash dropped from a car. The fire could have also been caused by a mistake, i.e. someone forgot to turn off an oven or gas stove. When this general defense seems to apply, a good forensic expert is needed to investigate the scene early, analyze the evidence and testify to his or her opinions.
A strong defense is most often a requirement because arson commonly involves a host of sentence enhancements. For example, when great bodily injury results, the sentence is a minimum of three years and a maximum of eight years in state prison. When forest land is burned, the sentence is a minimum of two years to a maximum of six years. When an inhabited building is burned, the sentence minimum is three years and the maximum sentence is eight years in state prison.
Attempted arson, if considered felony arson, is even punishable by a minimum of sixteen months and a maximum of three years in state prison.
In both attempted arson and either felony or misdemeanor arson, California Health & Safety Code § 13009(a) allows a government agency to recover fire suppression costs from a person who "negligently, or in violation of the law, sets a fire, allows a fire to be set, or allows a fire kindled or attended by him or her to escape onto any public or private property." The section says the agency can recover those costs "in the same manner as in the case of an obligation under a contract, expressed or implied." In the case of
People v. Wilson
(1966) 240 Cal App 2d 574, the California Court of Appeals said actions under Health & Safety Code § 13009 must be filed within two years, the statute of limitations for lawsuits based on unwritten contracts, as set forth in California Code of Civil Procedure § 339.
For more information about arson, click on the following articles:
Street Terrorism Sentence Stricken When Defendant Already Punished for Underlying Arson and Criminal Threats
Contact
Greg Hill & Associates