Destruction or Spoliation of Evidence Causes Big Problems
Relevant evidence that can support a defense or that can disprove the occurrence of a crime is valuable, even vital evidence. It may be a videotape that supports an alibi defense or a claim of self-defense in a battery case. It may be banking documents that disprove an embezzlement charge. Or it may be an audiotape recorded by police that shows police failed to properly admonish a DUI suspect before claiming he or she refused a chemical test.
The Point of This Article: A defense to a criminal charge often depends upon a videotape, blood analysis, documents or other physical evidence. A defendant's testimony about how something happened, in contrast, may not be credible so preserving evidence and preventing its loss or destruction is very important.

It is therefore critical that from the outset of any criminal case, defendant knows what evidence is available and potentially helpful. It is equally important, if not more important, that defendant then ask for such evidence, both from the prosecution and third parties. When eyewitness testimony is important and memories fading, it is important to preserve memories via declarations, whether written, recorded or filmed, through the use of a private investigator, if possible.
Most defense attorneys, as a matter of practice, send the prosecution a letter demanding a certain set of documents, video recordings, audio recordings, laboratory documents, etc., under Penal Code § 1054.1 and the cases that have addressed the right of a criminal defendant to certain "discovery."
Brady v. Maryland
(1963) 373 U.S. 83 and
Izazaga v. Superior Court
(1991) 54 Cal.3d 356.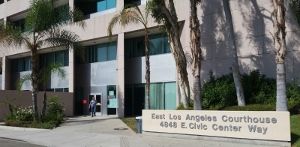 The more problematic and delicate challenge is obtaining such evidence from the third parties, i.e. a 7-11 store security camera or an invoice that is a business record. It is far better to obtain the item or items informally at first, without the use of a subpoena, although it may be necessary to use a subpoena later for the same items to satisfy evidentiary requirements concerning authentication and foundation. This is required under California Evidence Code § 1401.
In our experience, having the client request the item is often more effective than having our law office do so. When a lawyer requests something, the request is viewed with apprehension and concern that evidence will be used to sue the merchant. Likewise, for example, when a security camera film is sought, the merchant may have concerns that if their film is used to prove police brutality, i.e., the police will not provide law enforcement services to the business when needed. Moreover, when a lawyer asks for evidence, the third party may ask itself "are we going to have to testify in court?" which might be an interruption the business wants to avoid.
The key, however, in getting relevant and helpful evidence to a defendant is asking for it soon, or at least advising the third party of their duty to preserve such evidence if spoliation or destruction of such evidence is a concern.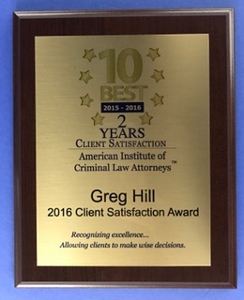 In a criminal context in California, the failure to produce such evidence may lead to dismissal of the case.
California v. Trombetta
(1984) 467 U.S. 479, 488, 82 L.Ed.2d 413, 104 S.Ct. 2528 and
Arizona v. Youngblood
(1988) 488 U.S. 51, 58, 102 L.Ed.2d 281, 109 S.Ct. 333; see also
People v. Medina
(1990) 51 Cal.3d 870, 893, 274 Cal.Rptr. 849; see
People v. Zamora
(1980) 28 Cal.3d 88, 96, 167 Cal.Rptr. 573.
When such evidence is willfully destroyed in a civil context, a separate civil, i.e., for premises liability or breach of fiduciary duty, can carry with it discovery sanctions that have monetary penalties or even terminating sanctions.
Williams v. Ross
(2008) 167 Cal.App.4th 1215, 1223;
Stephen Slesinger, Inc. v. Walt Disney
(2007) 155 Cal.App. 47th 736;
Kuhns v. California
(1992) 8 Cal.App. 4th 982, 988-989.
Regardless of whether the case is civil or criminal, it is prudent to keep in mind Penal Code § 135. It states that every person who, knowing that any book, paper, record, instrument in writing, or other matter or thing, is about to be produced in evidence upon any trial, inquiry, or investigation whatever, authorized by law, willfully destroys or conceals the same, with intent thereby to prevent it from being produced, is guilty of a misdemeanor.
For more information about the duties of producing evidence, click on the following articles:
When Government Destroys Key Evidence of a Crime in a Federal Case, Dismissal of Charge Not Mandatory, but a Jury Instruction Is
Contact
Greg Hill & Associates