Murder Conviction Reconsidered When DA Withholds Evidence
Jesse Gonzalez was convicted of first degree murder with special circumstances for killing a police officer on duty. The conviction arose after he used a shotgun when Los Angeles Sheriff's Department Deputies kicked down his front door while serving a search warrant.
What One Should Learn from This Article: Brady v. Maryland (1963) 373 U.S. 83, a landmark United States Supreme Court case concerning the duty of a prosecutor to disclose information, obligated the DA in this case to turn over material to the defense about a key prosecutorial witness. When it was discovered that the DA did not do this, the case was set for a retrial, allowing defendant a new attempt to claim self-defense.

Gonzalez's defense was self-defense. He further testified at trial that he never heard the officers announce who they were or that they had a warrant. Gonzalez thought the officers were members of a rival gang, the Bassetts, coming to kill him and his cousin.
Thus, the key issue at trial was the credibility of Gonzalez's professed intent, as it was determinative of whether he understood who was outside his door as he armed himself with the shotgun and then blasted the officers entering his home.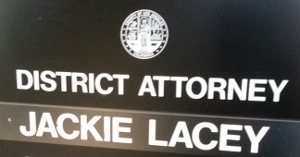 Los Angeles District Attorney's Office
The prosecution argued that Gonzalez knew in advance the police were coming and that he planned on using the raid to "bag a cop." This theory was entirely based on the testimony of William Acker, a prisoner who shared the same cell as Gonzalez. Acker testified at trial that Gonzalez told him he even planned in advance to say he mistook the officers for members of the Bassett gang.
At trial, Gonzalez's attorneys attempted to impeach Acker, who had previously pled guilty to murder, but the jury did convict Gonzalez. During the penalty phase of the trial, the death penalty was imposed.
While Gonzalez's case was pending, however, a scandal erupted in the news regarding false testimony by jailhouse informants. While Acker was not a jailhouse informant, Gonzalez's attorneys were nevertheless keen on receiving prosecution documents concerning Acker's credibility. The District Attorney resisted the discovery requests and, meanwhile, Gonzalez's trial continued and he was convicted.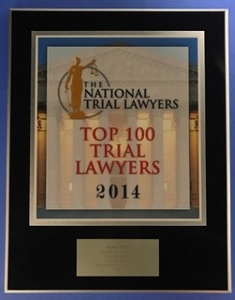 In Gonzalez's appeal, he alleged ineffective assistance of counsel for his counsel failing to receive impeachment materials concerning Acker (even though Gonzalez conceded he did not know if it existed at all), among a long list of other failures. Gonzalez pointed out, for example, that he had worked a full day before the police served the warrant, which seemed to contradict Acker's testimony that Gonzalez waited for the police in the hopes of "bagging a cop." Gonzalez claimed that his attorney should have made this argument.
Perhaps more significantly, Gonzalez also alleged prosecutorial misconduct for not turning over impeachment materials concerning Acker. Gonzalez argued that the material surely must exist if the prosecution refused to cooperate.
In the course of the appeal, the prosecution then produced six psychological reports showing Acker had a "severe psychological disorder" – the impeachment material Gonzalez could have used during trial. The reports said Acker repeatedly lied and faked suicides to attempt transfers between jails. Gonzalez knew that Acker had told him he again wanted a transfer from the jail he and Gonzalez were at together.
Based on this, Gonzalez amended his appeal and the Ninth Circuit Court of Appeals, in
Gonzalez v. Wong
(warden of California State Prison), 2011 DJDAR 17552, agreed with Gonzalez. Citing to
Brady v. Maryland
(1963) 373 U.S. 83, a landmark United States Supreme Court case concerning the duty of a prosecutor to disclose information, the Ninth Circuit found that the prosecution's withholding of such reports unduly prejudiced Gonzalez's right to a fair trial. The Ninth Circuit went so far as to comment that such reports "could have affected" the jury's opinion of Acker's credibility.
The case was remanded to the lower court for further proceedings consistent with the Ninth Circuit's ruling. The conviction was not reversed or set aside, but Mr. Gonzalez was certainly given hope that his self-defense claim could be found more credible.
The Ninth Circuit opinion may be cited as Gonzalez v. Wong (9th Cir., 2011) 667 F.3d 965.

For more information about prosecutorial misconduct, click on the following articles:
For case summaries of selected violent cases our firm has handled, click
here
.
Contact
Greg Hill & Associates