Arson of an Inhabited Structure Includes a Motor Home?
Under Penal Code § 451, arson is defined as willfully and maliciously setting fire to or burning or causing to be burned any structure, forest land or property. Punishment varies depending upon injuries to people and what is burned, set on fire or caused to be burned.
The Gist of This Article: Conviction for arson of an inhabited structure reversed when man sets fire to an empty motor home, which the appellate court found was not a structure because it was not fixed to the ground and was on wheels.

A San Bernardino jury found Richard James Goolsby guilty of arson of an inhabited structure in violation of Penal Code § 451(b). The evidence was that Goolsby and his girlfriend got into an argument. They lived in a motor home on a vacant lot. Sometime after the argument, Goolsby moved another motor home he owned up next to the one he and his girlfriend lived in. Testimony at trial was that he then set fire to the empty motor home and the fire then spread to the motor home wherein his girlfriend was asleep.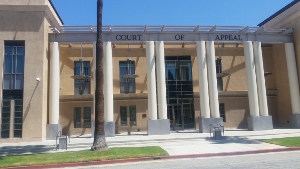 4th Appellate District Division 2 Riverside
Arson is what is known as a "strike offense" within the meaning of California's Three Strike Law. Because Goolsby had two prior convictions for strike offenses, the court sentenced Goolsby to a minimum mandatory term of twenty five years to life in prison, as well as certain enhancements that added to the minimum term. It merits mention in this case that the jury found Goolsby not guilty of attempted murder.
Goolsby appealed his conviction to the Fourth Appellate District on many grounds. This article will only discuss whether the jury correctly convicted him of arson to an inhabited structure. Goolsby argued that his motor home was not a structure. Indeed, under Penal Code § 450(a), "structure" is defined as "any building or commercial or public tent, bridge, tunnel or powerplant."
Goolsby argued at the trial court that his motor home was not a structure under the Penal Code. The prosecutor, at the trial court, argued that a building should be broadly constructed to include anything with walls and a roof and whose purpose is to hold people and property. The DA conceded that although a motor home is not fixed to the ground, it is functionally a building and has critical dwelling design features to serve as a building. The trial court judge agreed with the prosecutor, even taking into account defendant's intent to reside in the mobile home permanently.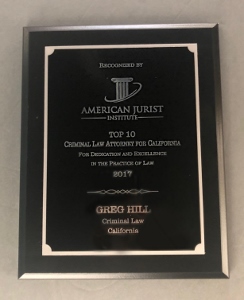 After Goolsby was convicted, he appealed this relaxed interpretation of a structure. He argued that a motor home could not be deemed a building because it was on wheels and the analysis of whether the motor home served as a dwelling was improper.
The Fourth Appellate District, in
People v. Richard James Goolsby
(2013 DJDAR 5544), agreed with Goolsby. It noted first and foremost that the mobile home was not attached or fixed to the ground. Therefore, the increased punishment applicable to arson of a structure did not apply to Goolsby.
The appellate court consequently stated that it had no alternative but to reverse defendant's conviction with instructions for the trial court to dismiss the charges. It could not remand the case for a new trial because that would violate the constitutional prohibition against placing a person twice in jeopardy for the same offense. Double jeopardy applied because the court applied the "substantial evidence" test and found the prosecution simply failed to prove its case.
In reviewing this opinion, the reader must realize that the prosecution could have filed a charge of arson to property instead. Such a charge, if proven, would have still involved a third strike and, most likely, would have been far easier to prove at trial.
The citation for the Fourth Appellate District Court of Appeals ruling discussed above is People v. Goolsby (4th App. Dist., 2014) 166 Cal.Rptr.3d 697 [superseded by grant of review (2014) ____ Cal.4th ____, 170 Cal.Rptr.3d 487, 322 P.3d 841; then People v. Goolsby (2015) 62 Cal.4th 360, 365–368, 196 Cal.Rptr.3d 726,363 P.3d 623 (holding that Penal Code § 654 did not bar retrial for arson of property); then People v. Goolsby (2016) 244 Cal.App.4th 1220, 198 Cal.Rptr. 3d 580.

For more information about arson, click on the following article:
Contact
Greg Hill & Associates