What Are the Limits of a Warrantless "Protective Sweep"?
It is well-established law that warrantless searches of a home are "presumptively unreasonable" under the Fourth Amendment.
Payton v. New York
(1980) 445 U.S. 573, 586.
However, it is also well-established law that law enforcement arresting someone in a house may perform a quick and limited "protective sweep," warrantless search for their own safety when there is a reasonable suspicion that the house may contain a dangerous person.
Maryland v. Buie
(1990) 494 U.S. 325, 335. Such a search is similar to the limited pat down for weapons authorized during an arrest of a person.
What One Should Learn from This Article: A protective (warrantless) sweep must be based upon "an articulable," "particularized and objective basis" of a danger to officer safety and must be limited in scope to only such dangers. It cannot be a fishing expedition where officers look inside drawers or boxes, for example, without a warrant.

The recently decided (July 20, 2012) case of
People v. Craig Andrew Werner
(2012 DJDAR 10051), out of Santa Clara County, set new limits on when an officer may perform a warrantless, "protective sweep" search. We believe the case is significant because its fact pattern arises quite often in cases we handle.
On February 19, 2010, police were summoned to the Campbell home of Mr. Werner because his girlfriend called police over alleged domestic violence. When police came to the house, Werner answered the door and stepped out to the front porch, where he was handcuffed and arrested. Werner then asked his roommate to go inside the house and retrieve his keys.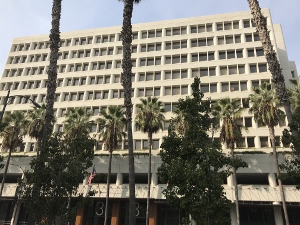 Police then accompanied the roommate into the home. While inside the home, police saw illegal fireworks and marijuana in plain view in Werner's bedroom. The officers then performed a "protective sweep" and found more marijuana, marijuana plants and indicia of drug sales (a digital scale and a notebook with pay-owe information) throughout the house, including in Werner's garage, where there were 45 marijuana plants.
Werner was then charged with three drug-related felonies, (1. Health and Safety Code § 11359 – possession of marijuana for sale; 2. Health and Safety Code § 11358 – cultivation of marijuana; and 3. Health and Safety Code § 11377(a) – possession of a controlled substance – psilocybin). He was also charged with possession of dangerous fireworks without a valid permit (Health and Safety Code § 12677) and domestic violence related charges, including false imprisonment (Penal Code §§ 236-237).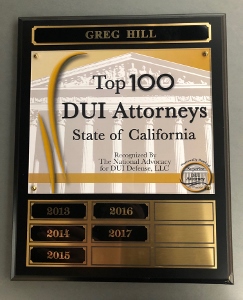 Werner moved to suppress under Penal Code § 1538.5 the evidence found in his bedroom as the product of an illegal, warrantless search of the residence and the subsequent evidence found throughout the rest of the house was the "fruit of the poisonous tree," the initial improper search. At the trial court level, his motion was denied. Werner then appealed to the Sixth Appellate District.
The Sixth Appellate District reversed the trial court. It agreed with Werner that the police had no reason to fear for their safety in any regard. After all, they went to the home in response only to a domestic violence complaint. They were able to arrest the suspect immediately and outside the home. The officer who accompanied the roommate could not articulate any reasonable suspicion that there might have been a dangerous person inside the residence that would justify a warrantless search under the protective sweep doctrine.
In viewing the totality of the circumstances, the Sixth Appellate District found that the officer did not have a particularized and objective basis for his suspicion that there might be a dangerous person in the house. Police knew from the girlfriend that there were two people living in the house. When both residents of the home were in view of the police, they had no reason to believe the house contained anyone else.
It is our opinion that the officer properly did accompany the roommate, however, he needed to get a warrant to justify any search at all. Police would have had a tough time getting such a warrant – we would hope.
The permanent citation for the appellate court ruling at issue in this article is People v. Craig Andrew Werner (2012) 207 Cal.App.4th 1195.

For more information about warrantless searches, click on the following articles:For more information about unlawful searches and seizures, click on the following articles:
Contact
Greg Hill & Associates