The Fruit of a Poisonous Tree Doctrine Applies to Admissions
At about 7:40 p.m. on September 22, 2009, a tipster called the Pomona Police Department to report that Scott Shetler was manufacturing and using methamphetamine in his home in Pomona, California.
Why This Article Matters: The Fruit of the Poisonous Tree Doctrine as to the Exclusionary Rule often is thought as only applying to physical evidence, but this is not true. It extends to exclude admissions made in response to illegal police conduct, too.

About twenty minutes later, police arrived at Shetler's house. The garage door was open and officers could smell a chemical associated with making methamphetamine. Since the garage door was open, police entered the property and then the garage to look around. They saw a can of acetone, several glass beakers and a jug of red phosphorus, all chemicals related to making methamphetamine.
Officers then knocked on the front door. Shetler answered and was immediately handcuffed. Officers, without a warrant, then entered the house to conduct a "sweep." After this time, several officers stayed inside the house and spoke with Shetler's girlfriend, asking her to sign a consent to search form for items related to methamphetamine cooking, materials and weapons." Shetler's girlfriend signed the form.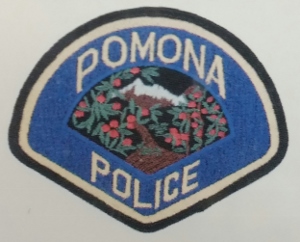 DEA agents then arrived, wearing protective suits and masks. They found acetone, iodine, iodine pellets, hydriatic acid, muriatic acid, Drano, Heet and flasks with methamphetamine residue. They also found several firearms.
After nearly five and a half hours of searching, while Shelter stood handcuffed outside his house watching, police read Shetler his
Miranda
rights. Shetler then confessed to manufacturing methamphetamine in his home.
Thirty-six hours later and while still detained, Shetler was read his
Miranda
rights again and made statements concerning his methamphetamine use.
Shetler was charged in U.S. District Court with maintaining drug-involved premises in violation of 21 U.S. § 856(a)(1) and knowingly possessing a firearm in furtherance of a drug trafficking crime in violation of 18 U.S.C. § 924(c)(1)(A)(i).
Shetler made a motion to suppress all evidence seized without a warrant and all statements he made. The trial court judge denied the motion as to the items found in the open garage, but granted it to the items found in the initial "sweep" of the house. The judge also found that the girlfriend's consent to search the house was tainted because police gained it while they remained in the house.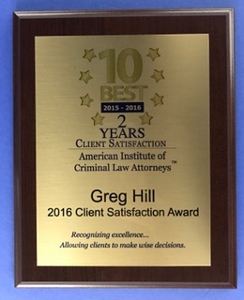 The trial court also denied the motion insofar as it sought to suppress his statement. Shetler was then convicted after a jury trial and appealed the trial court's denial of his motion to suppress his statements.
On appeal, in
U.S. v. Scott Raymond Shetler
(2011 DJDAR 18507), the Ninth Circuit Court of Appeals noted that the Exclusionary Rule of the Fourth Amendment to the U.S. Constitution applied to both direct products of an illegal search and to indirect products such as statements made as a result of the illegal search ("fruit of a poisonous tree"). Here, the Court of Appeals found that Shetler's confessions were clearly the product of an illegal search, as the officers confronted Shetler with all the evidence seized from his house as he stood watching them search his house for over six hours.
Consequently, the Court of Appeals reversed the trial court's conviction of Shetler and sent the case back to the trial court for further proceedings. It would then be up to the original trial court to decide whether it would dismiss the case in light of so much evidence and the confession of Shetler being excluded.
For more information about search issues, both with and without a warrant, click on the following articles:
Suspected Ecstasy Drug Trafficker Successfully Challenge Search of His House Based on Faulty Search Warrant Affidavit
Be Careful Who You Are Friends with – You Can Be Arrested on a Warrantless Search If Police Are Searching for Your Friend, But Find Reason to Arrest You
For case summaries of selected cases our firm has handled, click
here
.
Contact
Greg Hill & Associates