A Warrantless Search Can Expand from Your Friend to You
Our office often receives phone calls from recently arrested folks who believe their constitutional rights have been violated. There are many contexts of this happening, but one common fact pattern is when police conduct an unannounced probation or parole search (often called a raid). Our client, who is not on probation or on parole, often is present and arrested for some violation (for example possession of drugs, drug paraphernalia or unlawful possession of a firearm) and protests that since he or she was not on probation or parole, the "fruits" of the arrest should be suppressed (inadmissible as evidence).
In a Nutshell: Police may search and even arrest anyone found in the course of a routine search, as long as the routine search is proper.

The client is often outraged, commenting, "the police just ran in, arrested me and the guy they were looking for was not even there. He moved out months ago. I was not on probation or parole. My rights were violated!"
This seemingly exact scenario played out recently in Riverside. Riverside Police Detective Kevin Townsend was trying to find probationer George Rousell. The exact reason why was not disclosed. Townsend found utility bills and telephone bills that led him to a particular apartment.
With several other police officers alongside him, Townsend went to the Riverside apartment and knocked on the door. No one answered. After several more attempts to reach the occupants, Townsend and his fellow officers broke down the door.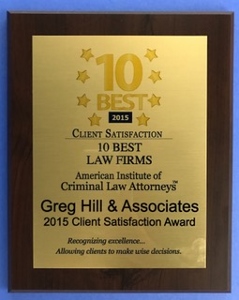 Inside, they found about five people living and conducted a quick sweep of the apartment. One person present in the apartment was Kima Downey, who was a felon. Police asked for Rousell and the occupants said he moved out several months earlier. While conducting their sweep, however, they found a loaded handgun and ammunition in the kitchen.
Police also found a picture of Downey holding the same handgun. Police arrested Downey as a felon in possession of a firearm and unlawful possession of ammunition. Apparently, the date of the photograph was assumed to be or established somehow as being taken after Downey's felony conviction. Downey then moved under Penal Code § 1538.5 to suppress the items seized in the search.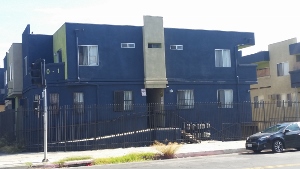 The trial court denied the motion, finding Detective Townsend had a good faith, reasonable and objective belief that Rousell was living in apartment, although his name was not on the lease. The trial court pointed to the utility bills from the apartment and the phone bills in Rousell's name and that were traced to the apartment address, which the court termed "substantial evidence."
The trial court also explained that the apartment manager said there were a lot of people coming and going to and from the apartment at all hours. The property manager said Rousell might be living there. This type of cumulative evidence certainly suggested officers could likely find Rousell in the apartment where Downey and the weapon were found.
Downey argued that the officers need probable cause to believe Rousell was inside the apartment. The court rejected this standard, commenting that probable cause was too high of a standard for this issue.
On appeal, the Fourth Appellate District, Division Two, affirmed the trial court's ruling. The decision just came out, on Monday, August 22, 2011 (2011 DJDAR 12583, People v. Kima Rashan Downey). It is a cautionary tale to be careful with whom one hangs out with because police can arrest anyone found in the course of a routine parole or probation search, as Mr. Downey certainly learned.
This case was later given a permanent citation of People v. Kima Rashan Downey (2011) 198 Cal.App.4th 652.

For more information about search and seizure issues, click on the following articles:
For case summaries of selected cases, often initiated with a search and seizure, our firm has handled, click
here
.
Contact
Greg Hill & Associates