Drug Trafficker Shows Faulty Search Warrant Affidavit
Cerritos homeowner John Underwood became one of eighteen people suspected of being part of a giant drug trafficking organization in Southern California.
In a Nutshell: Suspected ecstasy drug trafficker successfully challenges search of his house based on faulty search warrant affidavit.

Between January and July, 2010, the Drug Enforcement Administration ("DEA") and the Beverly Hills Police Department conducted a wiretap investigation into an organization headed by Jimmy Luong. The investigation revealed Luong's group was distributing hundreds of thousands of ecstasy pills per week.
In April, 2010, agents followed Luong and Tony Barrera from Barrera's house to a Home Depot parking lot, where they met Underwood. Agents then saw Luong and Barrera transferring "two large unmarked crates from Underwood's vehicle to their own."
The crates were subsequently seized and found to contain thousands of ecstasy pills.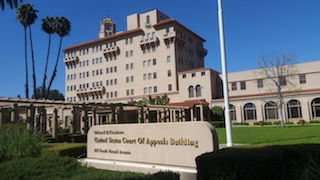 U.S. Ninth Circuit Court of Appeals Pasadena
On July 22, 2010, federal agents, with help from local law enforcement, executed federal arrest warrants for seventeen suspected co-conspirators to Luong and fifteen search warrants for various residences, stash houses and vehicles. DEA agent Peter Johnson prepared a 102 page affidavit in support of the various warrants.
One of the search warrants was executed on Underwood's house in Cerritos. Underwood was not there. The search found nothing. However, Underwood's mom was there and she told agents that her son lived in La Mirada,
Police then went to the La Mirada house, found Underwood, arrested him and did a protective sweep of the house. Police found a plastic bag with a personal amount of marijuana only. Police then asked Underwood for consent to search his La Mirada house and he declined.
Officers then scrambled to obtain a state search warrant for the home. Agent Johnson e-mailed his LAPD Detective James Kaiser a summary of the case against Underwood. The warrant sought records of drug transactions, bank account records, supplier lists, phones, drugs such as ecstasy, drug paraphernalia, currency over $500, personal records such as bills, photographs and videos involving drugs, and firearms.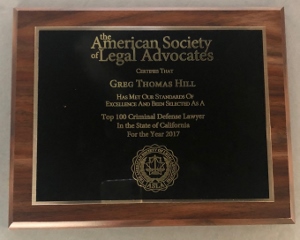 The affidavit by Kaiser in support of the warrant was apparently copied verbatim from Johnson's e-mail. It was even in a different font than the remainder of the affidavit. Kaiser did not state that any of his statements were based upon personal experiences. Kaiser did not attach the federal affidavit to his affidavit for the state search warrant.
A Los Angeles Superior Court judge then issued a search warrant for the La Mirada address. Thirty-three kilograms of cocaine, $417,000 in cash, 104 ecstasy pills, drug packing material, a money counter and a "pay/owe" sheet were then seized from the inside of Underwood's house.
Underwood was then charged with conspiracy to possess and distribute controlled substances in violation of 21 U.S.C. § 841 and 846 and with intent to distribute cocaine and ecstasy in violation of 21 U.S.C. § 841.
Underwood filed a motion to suppress the evidence seized from his La Mirada home, arguing that the affidavit supporting the state search warrant lacked probable cause.
U.S. District Court Judge Stephen Wilson granted Underwood's motion, stating that the affidavit merely set forth mostly conclusory allegations and only two facts: Underwood's delivery of crates to Luong three months earlier and an observation of personal use marijuana in Underwood's home.
The United States appealed to the United States Court of Appeals for the Ninth Circuit. The court of appeals stated that in reviewing the lower court's ruling, its analysis was "de novo" and therefore, it went back to reviewing the affidavit for probable cause.
The Court of Appeal affirmed Judge Wilson's ruling. The circuit judges agreed that conclusions of the affiant unsupported by underlying facts cannot be used to establish probable cause.
United States v. Cervantes
(9th Cir., 2012) 701 F.3d 1135, 1139-40. It further stated that the good faith exception to a faulty warrant did not save the evidence from exclusion because reliance on the search warrant was objectively unreasonable.
The citation for the U.S. Ninth Circuit Court of Appeals ruling discussed above is United States v. Underwood (9th Cir. 2013) 725 F.3d 1076.
For more information about warrants, click on the following articles:
Contact
Greg Hill & Associates