What Are the Immigration Consequences of a DUI Conviction?
Our clients who are not United States citizens often nervously ask "will a conviction for DUI cause me to be deported?" They also sometimes ask, "if I leave the United States and try to return to the U.S. after the conviction, will I be turned away?"
The usual answer we give is, "well, before President Trump took office, the answer was generally speaking, no, but confirm this with an experienced immigration attorney before you leave the U.S. You also may face problems entering certain other countries, i.e. Canada, so further consult with an experienced immigration for the county you intend to visit. This is especially true if the DUI was a felony DUI."
This is so because DUI is a "general intent" crime, which means it is not a crime of moral turpitude. When a crime involves moral turpitude, such as theft, many sex offenses and even reckless driving (including Vehicle Code § 23103 pursuant to 23103.5, also known as a "wet reckless"), an alien (defined as someone who is not a U.S. citizen) may be deported or denied re-entry to the U.S.
In a Nutshell: A person who is a not a U.S. citizen and who is convicted of DUI can be deported in certain situations based on this conviction, especially if the DUI involved injuries to another person. Therefore, it is smart to have an immigration attorney look into such a conviction for the current state of the law and how it treats such a conviction.

The answer to the first two questions can change when the DUI involves injury or injuries to another person or when there is another aggravating factor, including the seemingly minor crime of operating a motor vehicle with a suspended license or having a child in the car ("endangering a child"). Then the conviction can be deemed to involve moral turpitude and the accused can be subject to deportation under Immigration and Nationality Act § 237.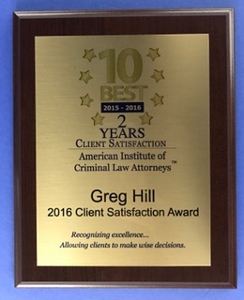 The answer to each of the first two questions can change, as well, when the conviction is for a second or third time DUI. This may be because the Board of Immigration can look at the convictions as revealing alcoholism or substance abuse, which is a medical condition that can disqualify one for a green card.
Alternatively, the facts of the case, especially if there is property damage involved in the DUI, can become a problem. For example, one Board of Immigration Appeals decision did hold that a second DUI was a crime of violence because of the risk of harm to persons and property. Another BIA decision held that a felony DUI was an aggravated felony and ordered the defendant removed.
There are other risks to a DUI conviction. If the DUI does not involve alcohol, but drugs, and the defendant is offered a diversion program such a Prop 36 or PC 1000, the defendant's mere entry into the diversion program is considered a conviction under immigration law. This finding can affect the BIA's determination of the moral character of the alien or substance abuse history and the alien may be denied naturalization.
It is also important to note that if one is fearful of being held for immigration proceedings by submitting oneself to county jail (i.e. to serve time on a second-time DUI), we highly recommend that the client try to serve such time on house arrest including being fitted with a SCRAM device from the courthouse that we have found usually avoids this. Talk your attorney about this.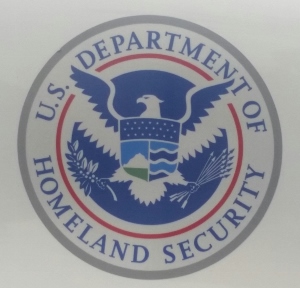 More broadly speaking, a conviction for DUI can affect an alien's procurement of a visa or adjustment of status, even though the same conviction may have no consequence toward deportation or denial of re-entry. In addition, a conviction for DUI may negatively affect one's eligibility for DACA (Deferred Action / Dream Act) because even a misdemeanor conviction for DUI is considered a "significant misdemeanor" that is disqualifying.
In short, a DUI conviction usually does not lead to deportation or denial of re-entry. Depending on the facts of the case, however, the conviction can have other effects that must be considered and any plea bargain must be carefully and creatively negotiated to minimize such effects.
For more information about common issues that arise in the context of a DUI and immigration click on the following articles:
For case summaries of selected DUI cases our firm has handled, click
here
.
Contact
Greg Hill & Associates