What Are Criminal Threats and the Defenses to This Charge?
Penal Code section 422 defines criminal threats as "willfully" threatening to kill or injure someone, unequivocally and with sufficient specificity that the recipient of the threat is placed in a state of reasonably "sustained fear" for his immediate safety or that of his or her family. The threat can be communicated verbally, in writing or electronically. The communication must be intended as a threat, even if there is no intent of actually carrying it out. There must be "an immediate prospect of execution of the threat."
Why This Article Matters: Criminal threats, often also called terrorist threats, can be charged as a misdemeanor or a felony. If charged as a felony, it is a strike offense, which is very serious. The most common defense to this charge is that the "threat" was ambiguous.

Holding a knife and telling someone in your presence that you will use it if the person refuses to do something is a good, clear example.
Often, a fired employee tells his or her boss that the boss "better be careful." This type of comment, however, is not a criminal threat unless there is some context that satisfies the gravity, specificity and immediacy requirements. When the threat does not cause the recipient to experience any fear or the threat is ambiguous, there is insufficient evidence for a prosecution for criminal threats.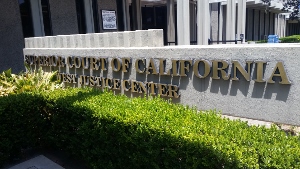 As criminal threats also often involves issues of mental capacity, mental illness and substance abuse (including alcohol), it is smart to take these types of cases seriously. Moreover, a criminal threat is a "wobbler," meaning the case can be filed as either a misdemeanor or a felony. Thus, when it is filed as a felony, it is always smart to consider asking the judge to reclassify the case as a misdemeanor if the facts support such a request.
Criminal threats is also a "strike" offense when filed as a felony, which can mean that the sentence is doubled if the defendant has one prior "strike" and is twenty-five years to life if the defendant has two prior "strikes." As a strike offense, any sentence for criminal threats must be served at a minimum to the 85% mark, i.e. eighty-five days of a 100 day sentence.
When criminal threats is filed as a misdemeanor, the maximum exposure defendant faces is one year in county jail. However, when the conduct is extremely minor, it is possible to resolve the case with as little as an office hearing or community service or anger management classes. Sometimes, a defendant's enrollment in a substance abuse program can also be used in negotiations.
When a felony is charged, four years is the maximum exposure the client faces in state prison. This term can be enhanced by prior strikes, the use of a gun (one year), a gang purpose behind the threat (ten years), or the defendant's prior time served in prison. Thus, four years can quickly be exceeded, often by several multiples.
The most common defenses, as hinted to above, are that the threat was ambiguous. This can include a threat of "someone ought to hurt you," as the severity of the injury is vague and the "someone" is not clear.
A second very common defense is when the "victim" reacts to the threat by stating, "I'm not scared of you." If this is via text or e-mail, this can be quite helpful to the defense. This shows that the victim was not put in fear, or if fear is alleged, it was not reasonable.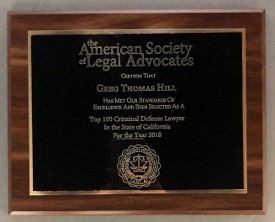 A third common defense is when the threat is impossible to carry out or incapable of immediate execution. For example, if someone threatens to "blow up your car" when the victim does not own or use a car, this is not a criminal threat. Likewise, if someone threatens to get an M-1 A1 tank to flatten one's house "before you get home" in three hours, this would also not be a criminal threat, unless of course the person has immediate access to such a tank.
When someone threatens, "I will kill you when I get out of prison," this may not be a criminal threat. However, it may be extortion or even blackmail, which are separately prosecutable.
For more information about criminal threats, click on the following articles:
Contact
Greg Hill & Associates