Are Criminal Threats Protected under the First Amendment?
At about 2:00 a.m. on January 26, 2010, Margarito Iboa had a fire going on in his backyard. The Lancaster Fire Department arrived at his house. While firefighters attempted to extinguish the fire, coming from a 10 to 12 foot high mound of trash, Iboa yelled expletives at them and moved fire hoses around, apparently in an attempt to disrupt their work.
In a Nutshell: The Freedom of Speech, set forth in the First Amendment and applicable to the states under the Tenth Amendment, does not protect a criminal threat made to another because the speech is not public dialogue or an expression of opinion.

Iboa was then arrested for violating Penal Code § 69, for "deterring or preventing, by means of threat or violence, an executive officer from performing a duty imposed by law." He was tried and convicted of violating seven counts of § 69.
At trial, the jury heard evidence of how officers had received complaints in the past of Iboa playing loud music. When officers would respond, Iboa would curse at them and yell expletives, turn off his music and tell the officers to get a warrant.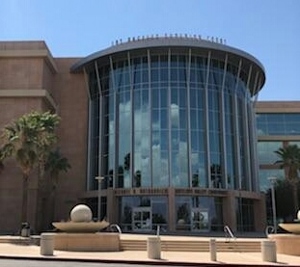 Regarding the events at issue, the jury heard the following evidence: in late January, 2010, officers were then called to his house, based on a report of a bonfire in Iboa's backyard. Iboa was located asleep on the ground near the fire. He was then asked by fire fighters about how the fire started. In response, he began cursing at the firefighters and told them to get off his property. He then told officers, "I'll take care of you guys!" and "You'll see what happens." Iboa then showed the officers his MTC (Mid-Town Criminals) tattoo, showing his membership in a gang. Iboa's fists were clenched like he wanted to fight.
Inside Iboa's house were three children, ages six, three and one, as well as baggies of methamphetamine and a cell phone with a text message asking for Iboa to sell him drugs.
Iboa was sentenced to eight years and eight months in prison. The sentence on the resisting arrest charge was two years, but enhanced by three years for Iboa's membership in a gang. Iboa also received an additional sixteen months for possession of methamphetamine for sale and sixteen months for felony child endangerment (Penal Code 273 (a)).
Iboa appealed his convictions under Penal Code § 69 to the Second Appellate District, arguing that his speech to firefighters and police officers was protected free speech under the First Amendment. Iboa argued that his threats were not a "serious expression of an intention to commit an act which would result in bodily harm."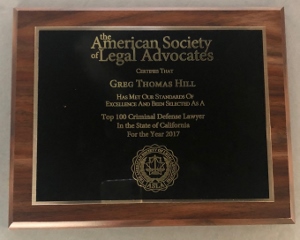 The Second Appellate District disagreed, nothing that the standard to apply for an appeal based on "insufficiency of the evidence is to review the evidence in the light most favorable to the judgment. Such a low standard means the court must only search for evidence that is reasonable, credible and of solid value that would support the verdict.
The appellate court first looked at the text of Penal Code § 69 and found the evidence certainly supported a conviction based on Iboa's attempt to threaten the fire fighters from putting out the fire. The issue then became whether the First Amendment protected Iboa's speech.
The court noted that Iboa's speech was not "public dialogue" in that it was not an expression of opinion about a matter of current events, for example. In fact, it was a threat to perform illegal acts, which the court noted the state "has great latitude to regulate." The court noted that although Iboa perhaps could not immediately carry out his threats, saying "I'll take care of you guys'" implying he'd fulfill his threat in the future, this did not make the speech protected.
Moreover, the court noted that Iboa's threatening statements, combined with his clenching of his fists, showing off his gang tattoos and aggression toward a fire captain constituted the type of conduct Penal Code § 69 prohibits. As such, the trial court's conviction was affirmed.
The permanent citation for the appellate court ruling at issue in this article is People v. Iboa (2012) 207 Cal.App.4th 111.

For more information about criminal threats, click on the following articles:
Contact
Greg Hill & Associates