Under Romero, Not All Strikes Must Be Dismissed from One Act
In 1999, Darlene Vargas was convicted of both carjacking and robbery arising out of her role in the theft by force of a car.
In late December, 2008, Defendant faced charges of burglary, grand theft and receiving stolen property. In the complaint for this case, it was alleged that Vargas had the two prior convictions from 1999, both strikes. This meant that any sentence in her 2008 case would be enhanced to an indeterminate sentence of 25 years to life – much longer than it otherwise would be if her 2008 case were her first case.
In a Nutshell: Appeals court holds, in ruling on a Romero Motion, that there is no automatic dismissal for strikes arising from same act.

Vargas' counsel moved to "strike a strike" for purposes of sentencing after the jury found Vargas guilty of burglary. As the burglary conviction was her third "Strike," Vargas faced an indeterminate sentence of twenty-five years to life at minimum. Penal Code § 667(b) to (j) and § 1170.12.
Vargas' motion was brought under
People v. Superior Court (Romero)
(1996) 13 Cal. 4th 497, at 531, which permits a trial court to exercise its discretion under Penal Code § 1385 to dismiss a "Strike" in the furtherance of justice just for purposes of sentencing in that case. In deciding whether to do this, the court must consider the nature of the current and prior offense(s), the defendant's background, the length of time since the earlier strike or strikes and other individualized considerations of the defendant.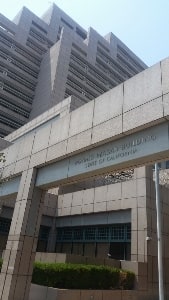 In looking at Ms. Vargas' request to strike a strike under
Romero
, which could have cut her sentence by twenty years or more, the trial court was advised she twice violated parole while serving time for the earlier strikes and committed another crime in 2007, trespassing. The court also was aware that methamphetamine paraphernalia was found with the items recovered in the present (2008) burglary.
The trial court denied Vargas' "
Romero
" motion, finding there was no rule of automatic dismissal of all strikes arising from the same act. The judge then imposed an indeterminate sentence of thirty years to life.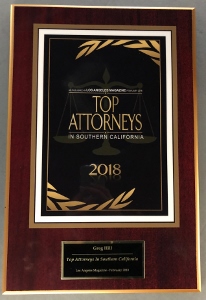 Vargas appealed the ruling, audaciously arguing that the trial court abused its discretion in denying her motion because certain prior California cases suggested striking a strike was an automatic order if requested when more than one strike arises from the same event. This type of argument probably lost her some credibility with the appellate court.
The Second Appellate District Court rejected this argument, distinguishing each case cited by Vargas. The Appellate Court, in
People v. Darlene Vargas
(2012 DJDAR 7379), agreed that each case cited by Vargas suggested striking a strike is likely or common when the strikes arise from the same event. However, the Appellate Court stopped short of agreeing with Vargas that the order striking a strike would be automatic or compulsory for the trial court. Such a rule would eviscerate the very purpose of the Three Strikes Law and would erase the role of a trial court to evaluate the defendant's intervening criminal history. Instead, the Appellate Court held that such an order still rested in the sound discretion of the trial judge.
Therefore, the Appellate Court reviewed the trial judge's ruling for an abuse of discretion only.
People v. Carrasco
(2008) 163 Cal. App. 4th 978, 992-993. In looking at the trial court's ruling, the Appellate Court found that no abuse of discretion occurred because Vargas was "very active" in the 1999 carjacking. Moreover, when arrested in 2008, she was about to break into a second house, but was caught by police before doing so. In addition, her 2007 conviction for trespassing was just a year after leaving prison on the 1999 conviction.
In short, the Court found Vargas to be the type of career criminal the Three Strikes law addressed and aimed to prevent from being a further menace to society. Consequently, the appellate court affirmed the trial court, denying Vargas' appeal.
For more information about strike offenses, click on the following articles:
Contact
Greg Hill & Associates