Westminster, Client Stops in Restaurant Entry, Wet Reckless
If one has ever driven using a navigation device, it can be annoying at times and just wrong.
Our client, age 56, was new to Southern California from Maryland and had a rental car. He was in Huntington Beach and looking for a restaurant. He typed in the restaurant address into the onboard navigation system.
In a Nutshell: Westminster, wet reckless, client drives into restaurant entryway, 0.11% BAC.

As he was following the instructions, it barked "turn right," so with blind trust of the system, our client turned right. Turning right put his car up and over the curb into the restaurant entryway. Quite embarrassed, our client put the car into reverse just as a police officer behind him turned on his overhead lights.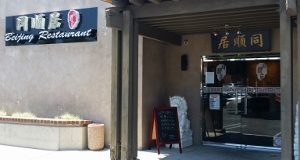 Restaurant Entryway


Our client, who stood six foot, six inches tall, had consumed a few beers earlier in the evening. He admitted this to the police and then began experiencing chest pain.
Police transported him to the local hospital, fearing a heart attack. Nearly two hours and thirty minutes after car's GPS led him off the road, our client blew into a portable alcohol screening (PAS) device, which measured his breath alcohol content at 0.11% blood alcohol content (BAC). This took place at the hospital.
He was promptly arrested for DUI and a case against him was filed in the Westminster Superior Court. He then hired Greg Hill & Associates.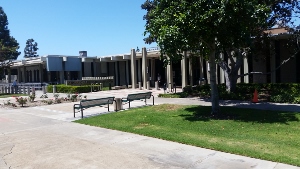 Westminster Courthouse


Greg's first appearance, at the arraignment, was marked by the young, zealous DA remarking that our client's BAC must have been closer to 0.15% or 0.16% two hours earlier in the evening, taking into account average metabolism of ethanol rates. The first offer was that the client plead guilty to a DUI and take a nine-month alcohol awareness program.
Greg's response was that even the prosecution's most-used expert witness rejected reverse extrapolation as an unreliable technique. Moreover, the breath test was given on a PAS device, which is notoriously inaccurate.
Greg also pointed out that if the prosecution were permitted to use a BAC taken 2.5 hours after driving as the BAC when defendant was driving using the "three-hour presumption" under Vehicle Code § 23152(b), it cannot simultaneously reverse extrapolate a BAC to add to it. It would be fundamentally unfair to do so (to have it both ways, so to speak). Indeed, several courts in California have pointed this out in reported decisions on this prosecution tactic. The blank expression of the young DA told Greg that the DA's bluster was ill-fitted to his scant experience.
Greg could sense the young DA was incompetent to fairly negotiate on this case, so Greg took the case to the young DA's supervisor, arguing that reverse extrapolation was universally rejected as a reliable theory. The DA's supervisor reluctantly agreed that he knew this.
Greg then argued that the six-foot, six-inch size of our client meant his lungs were perhaps 20% larger than the average individual, if everything were in proportion. Greg pointed that out that our client's lungs were probably even larger than just 20% bigger, as our client was an elite athlete in college. Therefore, more breath would mean more alcohol for the PAS device to measure and thus, the BAC measured would overstate his BAC, as the PAS device assumes it is testing an average-sized person.
The DA understood that this meant the quantity of ethanol measured in the breath sample would be higher, but the machine would assume the same volume of air was expelled as in an average person. This would cause the BAC to be at least 20% higher than actual BAC. This consequently meant that our BAC may have really been below 0.08%.
The District attorney voiced his skepticism, but then agreed to resolve the case as a wet reckless (Vehicle Code § 23103 pursuant to 23103.5) and dismiss all charges of DUI.
Our client was extremely happy, as he was able to keep his job and avoid a conviction for DUI.
For more information about a wet reckless and how the individual characteristics of an individual can affect a breath test, click on the following articles:
Watch our video about DUI by clicking here.