West Covina, Failure to Stop for Police for 6 Miles, Infraction
Our client, age 39, was a recent immigrant to the United States from China. She was living in Los Angeles, but only temporarily. She had passed her driving test to obtain a California driver's license just a few days before being stopped by police.
Without All the Details: Client fails to stop for police officer behind her with sirens blasting, drives 6.1 miles, charged with misdemeanor evading police officer; resolved for infraction, West Covina.

As she was approaching a red stop light facing her, she noticed that there were no cars approaching to her left or right on the green light that would be facing them. She reasoned that there was no point in stopping for the red light and proceeded through the intersection. This would have been perfectly appropriate in China. After all, she was in a hurry.
No sooner had she cleared the intersection than a Baldwin Park Police Officer in a black and white police car turned on its overhead lights and siren. Our client quickly saw the lights and heard the siren, but she assumed the officer was headed to another call. She even looked in her rear view mirror several times, getting eye contact with the police officer.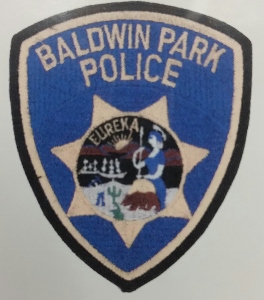 The client then curiously entered the freeway, proceeded a few miles, transitioned to another freeway and got off the freeway. The police officer kept following our client, who did not understand the officer wanted her to pull over.
The police officer suspected something was wrong, so he called for other police officers to assist him. Finally, after 6.1 miles of following our client, four police cars formed a wedge and bought our client to a stop.
Our client immediately tried to explain that she was a recent immigrant from China and she did not know she was supposed to stop. The police officers were incredulous, but frustrated, and handcuffed her. The client, fearful she was going to prison, began sobbing and talking incessantly in Chinese. The police officer could not understand a word of Chinese.
Police called a friend of our client, who could speak English, and released the client to her on a promise to appear in court in a few weeks on a charge of violating Vehicle Code § 2800.1(e), evading a police officer, a misdemeanor.
The client's friend, an attorney, then called Greg Hill & Associates. The attorney had called many attorneys and spoken with each, but retained Greg Hill & Associates.
Greg Hill then appeared in the West Covina Superior Court, while the client remained in New York City, where she had moved. Greg was concerned that the prosecutor might bring the case as a violation of Penal Code § 148(a)(1), obstructing a police officer. This charge could have been harmful to the client's immigration status.
Fortunately, the prosecutor did not allege a violation of § 148(a)(1), but the complaint did allege a misdemeanor violation of Vehicle Code § 2800.1(e) and an infraction violation of Vehicle Code § 22450(a), failure to stop at a stop sign.
At the arraignment, the prosecutor expressed disbelief in what our client allegedly did. After all, 6.1 miles of driving was not a short distance at all. The police car's MVARS (Mobile Video Audio Recording System) recorded it all. Our client's violation seemed very clear.
Greg, however, explained to the prosecutor that the client's recent immigration status partially explained her conduct, but not affirmatively. The dubious prosecutor was suspicious that our client might have been under the influence or was attempting to use her unfamiliarity with the United States as an excuse to break the law. The prosecutor reminded Greg that the client had a valid California driver's license, so she was obligated to obey the laws just like anyone else. She was somewhat angry that the client would attempt to leverage her immigrant status to allow her to follow fewer laws.
After three court appearances, however, the District Attorney offered a plea wherein our client would "earn an infraction" by completing a California DMV approved eight hour traffic school online from New York in return for a plea to a violation of Vehicle Code § 21806(a)(1), failure to yield to an emergency vehicle, an infraction. With the plea, our client would be obligated to pay a 75$ fine, plus penalties and assessments, which totaled $412.
The client was very happy with the plea and completed the online course immediately. Greg then entered the plea to the infraction, which certainly eased the client's immigration concerns.
For more information about the issues in this case summary, click on the following articles:
Contact us.