Victim Must Know of Danger to Have Conviction for Assault
Kids often throw rocks at each other. Sometimes, one kid will actually hit another with that rock (hopefully not in the face). When one is hit in the arm, leg or back, it may hurt, but usually not for too long. After all, if the rock is light enough to throw, it usually does not cause too much injury.
Summary: Federal conviction reversed for assault because federal officer, whose back was facing defendant, was not aware defendant threw rock at him until the rock missed and landed nearby.

When adults throw rocks at each other, it is a serious matter, especially when someone throws a large, heavy rock at law enforcement. On June 18, 2009, Enrique Acosta-Sierra threw a baseball-size piece of concrete weighing several pounds at U.S. Custom and Border Protection Officer Abram Lopez. Acosta-Sierra missed, although he was only seven or eight feet away. Officer Lopez only became aware of the attempted battery (assault) when the concrete hit the metal gate behind him and made a loud noise.
This event took place at the U.S.-Mexico border as Acosta-Sierra was entering the U.S. When Lopez heard the noise, he looked around to see who might have thrown the concrete and saw Acosta-Sierra walking toward him. Other officers, who saw the throw, were moving to arrest Acosta-Sierra.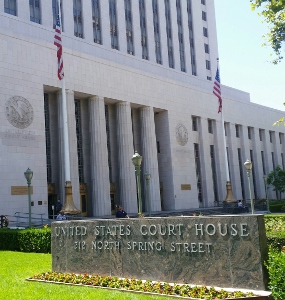 Based on this conduct, the U.S. Attorney's Office charged Acosta-Sierra with violating 18 U.S.C. §§ 111(a)(1) and (b), assault on a federal officer. The U.S. District Court found Acosta-Sierra guilty, sentencing him to sixty months in federal prison.
Acosta-Sierra had argued that the government did not prove that Lopez had feared immediate bodily harm. Acosta-Sierra argued this could not have happened because Lopez only heard the rock hit the metal gate and did not realize what had happened. Moreover, when he looked to the direction from where the concrete was thrown, federal officers were already arresting Acosta-Sierra, so Lopez could not be in any immediate fear of bodily harm from Acosta-Sierra.
Acosta-Sierra appealed his conviction to the United States Court of Appeals for the Ninth Circuit in Pasadena. The court of appeals considered the appeal a question of fact and law, so they considered the evidence "de novo," which means the evidence "all-over" in this context.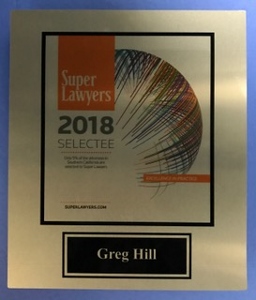 This meant that the court of appeals had to determine if, "after viewing the evidence, in the light most favorable to the prosecution, could any rational trier of fact find the essential elements of the crime beyond a reasonable doubt."
Jackson v. Virginia
(1979) 443 U.S. 307, 319.
The court of appeals then clarified that it defined assault as any willful attempt to inflict injury upon another, or a threat to do so, which when coupled with the apparent ability to do so, causes a reasonable apprehension of immediate bodily harm.
United States v. Dupree
(9th Cir; 1976) 544 F. 2d 1050, 1051.
The court of appeals then reconsidered the evidence under such a standard. It found that federal officer's Lopez's testimony that he was not worried about being hurt was determinative. Officer Lopez said he did not fear any immediate bodily harm because the concrete had already landed on the ground, missing him. In addition, Lopez said he did not see Acosta-Sierra throwing the rock. He had his back turned to Acosta-Sierra. Based on this, the court of appeals found that Lopez did not realize what had happened until after the threat of immediate bodily harm had passed.
Therefore, the court of appeals found that the trial court had erred in convicting Acosta-Sierra of assault. The conviction for assault was therefore reversed.
We bring this article to the reader's attention because assault and battery are often considered one and the same, but they are distinguishable. Assault, as this article explains under a federal standard, generally involves defendant placing a victim under threat or fear of immediate bodily harm. Battery, on the other hand, is an unpermitted touching that is usually in an offensive manner to the victim.
For more information about assault, click on the following articles:
Street Racing and Assault with Deadly Weapon (the Car) Conviction Upheld When Defendant Ran Red Light and Crashed
Contact
Greg Hill & Associates