Van Nuys, Penal Code § 653.22 Citation, One Year Diversion
The Gist of this Summary: Client pulls over to talk to woman off Sepulveda Boulevard in Van Nuys. The woman is a police decoy, who instructs our client to meet her on a nearby side street. Client asks to touch her, but decoy says he must pay her first and he drives off. Client then arrested for loitering for purposes of prostitution (Penal Code § 653.22). Judicial diversion granted.

Our client, age 37, had been out of town for business for about four weeks. He was relieved to be back in Canyon Country, where he lived. He decided to go to a bar he had been to before to have a beer or two and just reward himself for enduring and finishing the long business trip.
He chose to relax at the Liquid Zoo bar on Sepulveda. As he was driving there and was only about a half-mile or less away, he spotted a woman walking in the direction of the bar. She was wearing a pink sweater, blue denim shorts and leopard skin boots. From behind, she looked quite attractive, so he pulled over to the side of the road to talk to her and perhaps give her a ride to the Liquid Zoo.
The woman asked our client to turn off of Sepulveda and stop on a nearby sides street so she could talk to him without him being involved in an accident. He turned the corner and pulled over to the side of Valerio Street, rolling down his passenger side window. She came to the side of his car and asked him how he was doing.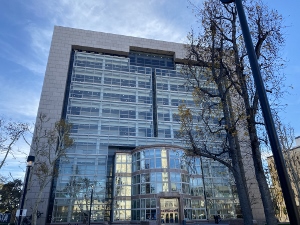 Our client started to realize that she may be a prostitute after she quickly steered the question to "what do you want" and commented "well, nothing in life if free." The woman in fact was a police officer assigned to the Los Angeles Police Department, Human Trafficking Task Force and has served as a decoy in many areas of Los Angeles, including off Figueroa Avenue for the 77th Street Station in South Central, the Hollywood area, and the Wilshire area.
Our client certainly did not know she was a decoy, but she was not quite as good looking as he expected when he first pulled over. Nonetheless, he allowed the conversation to continue in the direction of sex, although this was not his intention at first. She then bluntly asked, "you got cash?" Our client responded he did and she quickly got to seeking to reach an agreement to provide him sex in exchange for money paid to her.

Our client then allegedly pointed to his groin area and asked "can you touch me first?" The decoy said, "of course, once you pay me." The decoy then bluntly asked "what do you want?"
Our client then stopped the conversation, commenting, "No, no, that's OK" and drove off, continuing westbound on Valerio, taking a right turn on the next street (Zombar) and a right turn at the next corner to complete a trip around the block to return to Sepulveda Boulevard.

As he pulled back onto Sepulveda Boulevard, he noticed an unmarked car in his rear-view mirror with flashing blue and pink lights that appeared to be police. He then pulled over and was asked by undercover police officers, who first displayed their police badge, "Do you know why we pulled you over?" Our client answered, "because I talked to that girl back there?" The officers told him he was correct and asked him to exit the car. Our client had $50 in cash in his pocket.
Our client was then issued a ticket for violating Penal Code § 653.22(a), "Loitering for Purposes of Prostitution," photographed holding the ticket (while standing at the rear of his car) and asked to sign a promise to appear in the Van Nuys court in about six weeks. Our client signed the promise to appear and went back home. He was no longer in the mood at all to enjoy the evening at the Liquid Zoo.
After a few weeks, the client called Greg Hill & Associates and spoke with Greg Hill over the phone. He then met with Greg at our office and explained what had happened. He was embarrassed and worried that his prior conviction for DUI about five years earlier might be an issue in preventing leniency in punishment.
Greg explained his experiences in handling such cases out of the Van Nuys court and how he hoped to resolve the case, but warned that in the last few years, the Los Angeles City Attorney's Office was getting tougher on such cases than they were in the past because of the recent public interest in combating human trafficking.
Greg Hill & Associates then appeared at the arraignment. The client remained at work. The Los Angeles City Attorney assigned to the case offered our client a delayed entry of judgment (DEJ) form of diversion. He would have to enter a plea of no contest to violating 653.22(a), but sentencing would be put over for one year. This means he would not be convicted of 653.22(a) for a year. During the year, he needed to stay out of trouble and complete the Prostitution Diversion Program (PDP), a one-day program with an HIV / AIDS test.
The client was very happy with this offer of being able to "earn a dismissal" and agreed to accept the offer of DEJ.
For more information about prostitution and the issues in this case, please click on the following articles:
Contact us.