Two Attacks Thirty Minutes Apart, Is It One or Two Strikes?
There are few laws in California that have generated as much criticism and debate as California's "Three Strikes Law." Indeed, in late 2012, voters approved Prop 36 to soften the criteria for saddling a defendant with a third strike and even allowing those with such a third strike to appeal their sentence based on a third strike.
About This Article Briefly: Two attacks on the same victim, separated by thirty minutes during which defendant walked away and left the victim for dead, only to return and realize the victim was still alive – and then beat him more, were not part of a continuous course of conduct, so they were two strikes, not one.

When one victim is violently attacked by a defendant sufficient to merit a "strike," but there is a break in the attack, the issue becomes whether there is really two attacks and thus two strikes, or just one attack and one strike.
On the evening of July 20, 2010, Harley Paul Finney stabbed Chad Robinson more than ten times. Robinson almost died. During Finney's trial in San Luis Obispo Superior Court, the jury was unable to reach a unanimous verdict on the attempted murder charge, but did return a guilty verdict for assault with a deadly weapon (Penal Code § 245(a)(1)) with a finding that Finney inflicted great bodily injury on the victim (Penal Code § 12022.7(a)).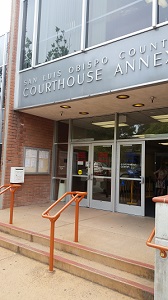 The complaint against Finney also alleged that, in 1999, he suffered two prior strikes as a juvenile for mayhem and an assault on a sixty year old homeless man. Finney allegedly beat the man with a skateboard and kicked him in the head in two episodes thirty minutes apart. When the plea to this prior case was entered, Finney acknowledged that the "convictions" (there are no "convictions" in juvenile court, only adjudications) qualified as two strikes.
Prior to sentencing in his case involving Chad Robinson, Finney filed a motion to ask the judge to treat the two strikes as one strike. The argument was that both strikes arose from a single criminal act and that under
People v. Burgos
(2009) 117 Cal. App. 4th1209, the court should consider it as one strike, not two.
The trial court first reviewed the facts of the juvenile matter. It noted that Finney left the victim for dead after beating him with his skateboard and crushing his skull. He then returned thirty minutes later and kicked the victim three more times in the head when he discovered the homeless man was still alive. In other words, there was a clear, intended break between the two incidents. They were separate and distinguishable from Burgos' facts, which were a carjacking and a robbery that the court deemed merged as one act. As such, the trial court denied Finney's request that the court treat the prior incident as one strike.
In sentencing Finney for his stabbing of Robinson, the judge considered it a "Three Strikes" case, and as a third strike, sentenced him to 29 years to life.
Finney then appealed, claiming the trial court made a mistake in denying what Finney called a "
Burgos
Motion." The Second Appellate District, in
People v. Harley Paul Finney
(2012 DJDAR 4331), agreed with the trial court, saying the two attacks were not part of a continuous course of conduct at all.
Moreover, the Appellate Court noted, had Finney brought his motion under
People v. Superior Court
(
Romero
) (1996) 13 Cal. 4th 497, the trial court would have been correct to deny a request to strike a strike. The appellate court explained that Finney had "an extensive criminal record" dating back to age fourteen. He had two separate prior convictions for beating up and robbing other homeless men. Finney also had a record for beating up a California Youth Authority (CYA) staff member and was involved in nine fights during his seven years in custody. In other words, the court found that Finney fit the type of career criminal that the Three Strikes Law (Penal Code §§ 667(b) to (j) and 1170.12) intended to reach.
For more information about sentencing on strikes, click on the following articles:
Appeals Court Holds, in Ruling on a Romero Motion, That There Is No Automatic Dismissal for Strikes Arising from Same Act
Contact
Greg Hill & Associates