Torrance, Shoplifting and Conspiracy, Walmart, DA Diversion
Our client, age 19, went into the Torrance Walmart on Hawthorne Boulevard, with her friend, also age 19. The two went to the cosmetics aisle and began placing about twenty cosmetic items in our client's large purse. They then went to the health care aisle and put a box of Trojan condoms in our client's purse. They then went to the women's clothing area and put two pair of women's leggings in the purse, too. In total, then had 32 items worth $149.
About This Summary Briefly: Our client and her friend, each 19 years old, take 32 items from the Torrance Walmart without paying. DA diversion negotiated wherein our client earned a dismissal after performing 120 hours of community service and paying the City of Torrance booking fee ($449).
The two young women then walked directly out of the store toward our client's car without paying. They were stopped by Walmart's loss prevention officers just feet into the parking lot. Walmart took the two back inside Walmart and inventoried the contents of our client's purse. Our client was apparently uncooperative and refused to identify herself when asked. Our client's friend did identify herself, but refused to answer any other questions, except to allegedly say that Walmart only arrested them because they were Black.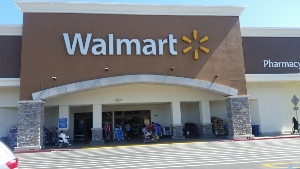 Walmart then called the Torrance Police Department, who came and took away our client and her friend in handcuffs to the Torrance Police Station. After being booked and being held for several hours, while the Torrance Police verified that neither of the two were wanted in any other jurisdiction nationwide (this can take hours to complete), the two were released after signing a promise to appear in the Torrance Superior Court in a few weeks.
Neither of the two women had any criminal history, as would be expected because they were only nineteen. Our client was a college student at CSUN. Her mom, a single mom, was devastated after having to pick up her daughter at the police station.
The mom then called Greg Hill & Associates to discuss what her daughter could do to avoid a conviction. Greg first listened to the mother explain what had happened. The client listened in on the call, but said very little except to ask if she could sue Walmart for racially profiling them.
Greg then explained what the client could do to help herself in the criminal case. Greg suggested that the Client take an online shoplifting prevention course and give Greg proof of her having completed the course when he appeared for her at the arraignment. Greg also requested proof of our client attending CSUN to show the prosecutor and her resume.
Greg explained that the case could be resolved through diversion under Penal Code section 1001.1, or "DA Diversion" if the Torrance City Prosecutor was so inclined, perhaps by realizing the youth of the defendants, the minor nature of the case and client's efforts in rehabilitation through completion of an online shoplifting prevention course.
Greg then appeared at the arraignment in the Torrance Superior Court. The client was charged with allegedly violating Penal Code §§ 484(a) (petty theft) and 182(a)(1) (conspiracy), as was the other defendant.

Greg then discussed the case with the Torrance City Prosecutor. The prosecutor noted that the two took 32 items, commenting "wow, they were pretty bold." She then also noted that our client was uncooperative with the police. However, Greg showed the prosecutor our client's proof of completing the Logan Group's online shoplifting prevention course and her student ID from CSUN.
Greg then asked if some form of DA diversion was possible to prevent our client from having a scar on her record with a conviction for a theft offense. Surprisingly, the Torrance City Prosecutor agreed, allowing our client to "earn a dismissal" after performing 120 hours (15 days) of community service and paying the City of Torrance booking fee ($449). The client would also be required to stay out of trouble for twelve months and stay away from all Walmarts during that period.
The client and her mom were very happy with this offer and pleased that our client could preserve her otherwise conviction-less record.
For more information about shoplifting issues, please click on the following articles:
Contact us.