Torrance, Many Housing Code Violations, Case Dismissed
Our client, a homeowner in Torrance, was cited and then charged with multiple Torrance Municipal Code violations that were all misdemeanors. A neighbor tipped off the local housing inspectors, who seized upon the complaint as if they had caught Charles Manson.

Our client was cited and then charged for:
Having a hedge outside his house exceeding six feet in height;
Having a wall exceeding six feet in height without a permit (Torrance Municipal Code § 92.13.1(e)(3));
Carrying on a business without having a city license (Torrance Municipal Code § 31.1.1);
Having a shed without a permit in the backyard (Torrance Municipal Code § 92.32.3(a));
Having a dividing wall inside his house without a permit (Torrance Municipal Code § 81.1.1);
Renting out more than two rooms within his house to others, i.e. operating a motel out of one's home without a permit (Torrance Municipal Code 92.2.6(b));
Selling cars without a dealer's license (Vehicle Code § 17000); and
Selling cars without being the registered owner of the vehicle (Vehicle Code § 12120).
When housing inspectors from the City of Torrance toured his home, inspecting it for such violations, they seized three used automobiles recently purchased by our client and had them towed away.
The charges appeared to be selectively enforced, as almost every single neighbor of our client's also had a hedge exceeding six feet high and a wall exceeding six feet as well, so our client felt he was subject to some form of discrimination as well.
The charges related to an extra interior wall and an unpermitted shed in his backyard also seemed petty and, since public safety was not an issue, our client felt a warning, rather than a criminal action was a more appropriate way to resolve the case.
As to the charges of renting out rooms within his home to more than two others, such charges were simply wrong, as were the charges of selling cars without a dealer license or not being the registered owner of the car.
In reviewing the police reports from the Torrance City Prosecutor, which included supplemental reports and letters from our client's neighbor, we saw that the City of Torrance saw itself as having no alternative but to act upon complaints.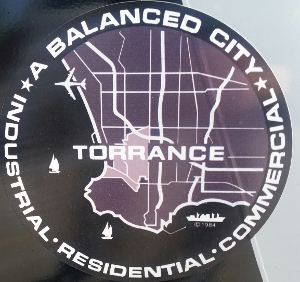 Our client immediately trimmed the hedge, showed the wall was actually six feet in height, that he promised to stop selling cars bought at auctions (even though his sales were legal according to DMV materials) and that his house guests were actually vacationing friends. As to the backyard shed, our client agreed to remove it and also, to remove the unpermitted wall within his home.
The case was unusual in that our client admittedly had violated certain code sections, but he was bringing the property into compliance, which was really the intent of the code sections dealing with property issues.
As to the automobile sales, Greg Hill showed the City Prosecutor the vehicle registration records and auto auction purchase documents and explained how each of the sales was within DMV regulations and thus legal. Moreover, our client promised to stop buying automobiles at auto auctions to later sell.
Consequently, the Torrance City Prosecutor agreed to dismiss the case, which pleased our client greatly. Our client, however, was asked to pay certain investigation charges, which the City Prosecutor reduced greatly upon realizing that many of the charges were mistaken. As to the three cars towed by the City of Torrance, our client abandoned the cars to the tow yard, giving title over to them, as it demanded large storage fees, which we demanded the City of Torrance pay (since the cars were seized by mistake), but the storage yard refused to waive. The City of Torrance, in turn, refused to pay the fees, resulting in our client just abandoning the cars.
For more information about the issues in this case summary, click on the following articles:
Contact us.