Torrance, Man up for Promotion, 3 DUI Convictions Expunged
Our client had convictions for DUI in 2003, 2005, and 2007 as well as a conviction for driving on a suspended license (Vehicle Code § 14601.5(a)) from 2006. All four cases resulted from arrests by the Redondo Beach Police Department. It was fair to say they were familiar with him.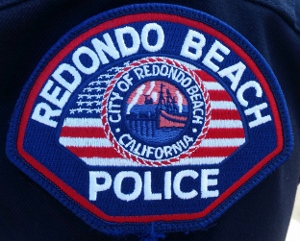 He was now up for promotion at his job and wanted his criminal record "clean."
When the client explained what he wanted to Greg Hill & Associates, Greg advised the client that expungement would not function like a sponge to clean his record in the sense of removing or wiping up a record to leave the record spotless. An order of dismissal under Penal Code § 1203.4 ("expungement") in California would not erase the conviction, delete it or remove it, as it apparently does in other states. In fact, Greg explained (at the risk of losing the work), neither the term expungement nor expunge is not even used in the California Penal Code or in any statute here. The term is entirely borrowed from other states and used so often here, even judges use the term without any hesitation.
In a Nutshell: Client in Torrance Superior Court has three DUI convictions expunged to improve his criminal record and make him more competitive for promotion.
Instead, what is used to describe expungement is a petition for dismissal under Penal Code section 1203.4. What happens, Greg described, is that the plea of guilty or no contest that the client entered is withdrawn and a "not guilty" plea is entered – and the case is dismissed. In a way, the original "not guilty" plea is restored. Therefore, anyone looking at the record of the conviction will instead see that there was indeed a case, but that the last plea was "not guilty" and that the case was dismissed. That observer may conclude that the case filing was an error, as it was dismissed and no conviction was reached.
In this case, the client had fulfilled the terms of probation on each case, although not entirely without a few hiccups along the way. For example, while on probation, he had been convicted of driving on a suspended license. Luckily, however, the Torrance judge handling the case kindly did not find this a violation of probation, which he or she certainly could have found. The judge allowed our client to finish his probation with no revocation of probation.
The client said he still wished to proceed with the petitions, although he was somewhat disappointed that he could not just make his four convictions "disappear" like he believed was possible.
Our office then prepared each petition. Each petition briefly described the underlying events leading to the conviction, as well as our client's employment status (including the promotion he was eligible for if his convictions could be changed to dismissals) and why he sought expungement. Each petition, in a separate declaration signed by the client, also detailed for the judge our client's personal history over the last few years and how he had become a model citizen and began a new, sober life. He had gotten married and abandoned the life of living at bars, drinking regularly and hoping not to be arrested for DUI.
The Torrance judge handling cases arising out of Redondo Beach granted each petition, although the Redondo Beach City Prosecutor opposed each motion, citing to Vehicle Code § 12180 that gives a judge discretion to deny an expungement for DUI. The judge ignored the Redondo Beach City Prosecutor. He did so with a comment that he hoped the client could get the promotion he coveted and continue to be an example for others.
Our client was very happy, as he now had a better chance at his promotion. After all, he could now legally answer "no" to an employment question of whether he had ever been convicted of a crime. This was very important to our client, as the position which he sought promotion to required a "clean record," which having all his convictions expunged established under his employer's criteria. The client was extremely happy for this opportunity.
For more information about the issues in this case summary, click on the following articles:
Watch our video about expungement by clicking
here
.
Contact us.