Torrance, Grand Theft of Sears by Employee, Dismissed
As anyone in the retail industry will confirm, one of the leading cause of store failures is not poor sales. It is not shoplifters. It is theft from within, sometimes called leakage. The very employees who are entrusted to make sales instead steal from the store, abusing their access to products and the trust that the employer gives.
Our client, age 18 and a Sears seasonal employee, issued himself a $500 Sears gift card without paying for it. Our client then allegedly used the gift card to purchase some electronic games and an Ipod at two different registers. The value of the two items was approximately $450. Our client had no prior record.
What One Should Learn from This Case Summary: While a Motion for Civil Compromise in this case was granted, with a big-box retailer like Sears no less, one should not expect such good luck nowadays. This type of dismissal is usually now only possible with small stores, but it did take place due to some aggressive defense work by our firm and a lot of luck.

Sears approached our client almost immediately, showing him the video of him at each of the registers and asking him to confess to the theft and return the gift card, as well as the Ipod and games.
Our client had nothing to say to defend himself, such as to explain the transactions as legitimate or that Sears did not know the full story. Instead, he simply said nothing.
He then left the store and never returned. He did not return the gift card or the items he took.
He told his mom about his problem and she called Greg Hill & Associates. Greg spoke with the mom, as well as her son, and later had an in-person meeting in our office. The young man was extremely worried about how this charge would affect his future because he planned on applying to a four year college once he finished two years at El Camino Community College.
Greg listened to the story of what happened and explained what he planned on doing. He described a motion for civil compromise as an option and that Sears would most likely send him a demand to pay its loss prevention fees or else risk a civil lawsuit.
Before charges were filed alleging our client's violation of Penal Code § 487(a) (Grand Theft), Sears offered to settle its civil claim against our client, just as Greg predicted. Our client accepted the offer to pay $350.
The Torrance City Prosecutor's Office then filed its case against our client, alleging a violation of Penal Code § 487. Our client received a letter in the mail, which confused him greatly until he showed it to Greg Hill, who explained what needed to happen in response.
It merits mention that the limitation for grand theft has since been raised to $950, but at the time this case was filed, it was under $950. Had this case been filed at present, the charge would have instead been for misdemeanor petty theft (Penal Code § 484(a)).
Greg then appeared for our client and later prepared a Motion for Civil Compromise on behalf of our client. The motion showed how our client had settled with the so-called victim, Sears, by paying its civil demand. Greg then obtained a signed declaration from the Torrance Sears manager stating under oath that Sears was no longer interested in a criminal prosecution of our client.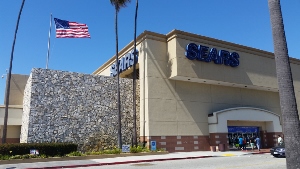 Securing such a declaration nowadays is next to impossible, but several years ago it was not so difficult.
Greg Hill of Greg Hill & Associates negotiated and encouraged the Torrance City Prosecutor to stipulate to the Civil Compromise and dismiss the entire case against our client. After all, our client was only 18 years old and he had big ambitions. He had a lapse in judgment. He was otherwise a good kid. To Greg's great surprise, the Torrance City Prosecutor agreed.
Based on the agreement, and our client's lack of a prior record, the Court granted our Motion for Civil Compromise and dismissed the case against our client. Our client was happy because he maintained a clean record. At our client's age, a criminal conviction for a crime of dishonesty such as Grand Theft could affect him tremendously in his employment and school.
For more information about the issues in this theft offense case summary, click on the following articles:
Multiple Convictions for Embezzlement (Grand Theft) from Employer Proper When Takings Distinguishable
For more information about theft and robbery crimes, please click
here
to watch our theft offenses video.
Contact us.