New Petty Theft Limit Changes Some Grand Theft Convictions
In 2010, the California Legislature amended Penal Code § 487 to increase the value of property fitting the definition of petty theft. The value of property increased from $400 to $950. Any theft valued at $950 or below is consequently now petty theft; any theft of property with value above $950 is grand theft.
Brief Synopsis: The dividing line between petty theft and grand theft is determined by the value of the item or items taken and since 2010, it is $950 or below for petty theft; $950.01 and higher: grand theft. The law is retroactive, so someone who was convicted before 2010 of grand theft for a theft of items valued at $950.00 or under can request reclassification of the offense from grand theft to petty theft.

Often, when such an amendment is written, the provisions address retroactive application of the proposed law. Here, no such provisions in the amendment discussed retroactive application.
In the case of
People v. Clenard Ebron Wade
(2012 DJDAR 4510), the First Appellate District was asked to determine how the new limit would apply to Mr. Wade, who allegedly stole $700 in 2008, but his conviction had not become final as of 2012. The court decided the new provision of § 487 would apply retroactively. In other words, while $700 would be grand theft in 2008, as it was above $400 when the offense occurred, the First Appellate District considered the offense petty theft instead because the amended limits on petty theft were increased to $950.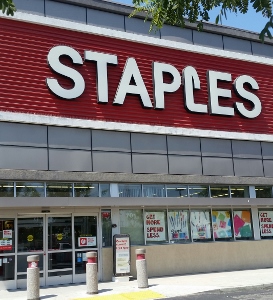 The underlying events leading to Mr. Wade's appeal were not a simple case with only an alleged theft of $700. Wade was charged in Costa County Superior Court with twenty-three counts, with offenses ranging from robbery (Penal Code § 211), battery causing bodily injury (Penal Code §§ 242, 243(d)), domestic violence (Penal Code § 273.5 (a)), criminal threats (Penal Code § 422), assault with a firearm (Penal Code § 245), false imprisonment by violence (Penal Code § 236, 237(a)), being a felon in possession of a firearm (Penal Code § 12021(a)(1)), residential burglary (Penal Code §§ 459, 460(a)), forcible sexual penetration (Penal Code § 289), forcible oral copulation (Penal Code § 288(a)), forcible rape (Penal Code § 261(a)(2)) and grand theft (Penal Code § 487).
All charges arose out of a single evening's activities lasting perhaps an hour. The grand theft allegedly occurred when Wade took $700 from his former girlfriend's purse after raping her and doing the other things alleged by the charges described above.
In other words, the reduction of Wade's grand theft conviction to petty theft did not have much practical benefit to Wade. After all, Wade was sentenced to prison for 33 years and eight months to life for his convictions on most of the above charges.
In evaluating whether it could apply the increased petty theft limit retroactively (alternatively, the minimum amount for grand theft), the First Appellate District looked to other statutes that did not address retroactivity, and how California courts have decided the issue. In looking at petty theft with a prior (Penal Code § 666) and how the statute was amended as well as other court's determination that the amended section 666 did apply retroactively (
People v. Vixen
(2011) 193 Cal. App. 4th 1190), the court reasoned 487 also apply retroactively.
Consequently, the Appellate court modified the judgment to reflect a conviction of the lesser included offense of petty theft (Penal Code §§ 484, 488) and remanded Mr. Wade's case back to the trial court for sentencing.
Postscript:
After this appellate court decision was reached, Proposition 47 was passed on November 4, 2014, changing many lower level felony theft offenses to misdemeanors and establishing a new statute for shoplifting, Penal Code § 459.5. Shoplifting under the new statute required one to enter a commercial establishment during normal business hours and steal an item or items for sale otherwise that was valued at $950 or less.
For more information about theft offenses, click on the following articles:
Contact
Greg Hill & Associates