The Right to Challenge a Probation Fee Forfeited by Silence?
In 2012 in Santa Clara County, William Anthony Povio was arrested for unlawful possession of Vicodin (Health and Safety Code § 11350 (a)), possession of 28.5 grams or less of marijuana (Health and Safety Code § 11377 (b)) and possession of burglary tools (Penal Code § 466). Making matters worse, he gave false identification to a police officer (Penal Code § 148.9). He was then arrested.
Main Point: The Right to Challenge a Probation Fee Is Not Forfeited by Silence When the Fee Is Imposed by a Judge.

The Santa Clara District Attorney's office charged him with the above offenses and that Povio had a prior felony conviction and prison term for attempted second degree burglary (Penal Code §§ 459, 460 (b) and 664).
One month later, Povio entered into a plea bargain to resolve the case. The plea included a sentence of prison time, suspended ("joint suspended"), a three year term of formal probation, including a requirement that he serve nine months in county jail, that he stay 300 yards or more away from any playground, that he pay a laboratory analysis fee of $150, a probation supervision fee of $110 per month, a $150 drug program fee and a $70 AIDS education fee.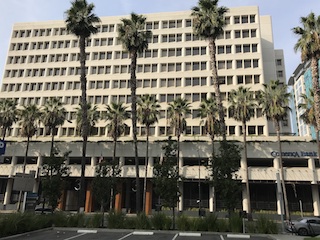 Sixth District Court of Appeal San Jose
Povio challenged the imposition of the laboratory analysis fee, the probation supervision fee, the drug program fee and the AIDS education fee.
This appeal was filed with the Sixth Appellate District. In response, the People acknowledged that the $150 laboratory analysis fee really should have been just $50 under Health and Safety Code § 11372.5(a). This section imposes a $50 fee on a person convicted of certain enumerated offenses. Of the enumerated offenses, Povio was convicted of only such offense.
However, the $155 in penalties and assessments added to the fee were required and not discretionary. These included a $50 state penalty assessment (Penal Code § 1464 (a)(1)); a $10 state surcharge (Penal Code § 1465.7); a $25 state court construction penalty (Government Code § 70372); a $35 additional penalty (Government Code § 76000(a)(1)); a $10 emergency medical service penalty (Government Code §76000.5 (a)(1)); a $5 fee under the DNA Fingerprint, Unsolved Crime and Innocence Protection Act (Government Code § 76104.6(a)(1)) and a $20 forensic laboratory penalty (Government Code § 76104.7).
Povio argued also that the probation supervision fee should not have been imposed because the court failed to determine his ability to pay the fee as required by Penal Code
§ 1203.1(b). He argued that his failure to challenge the fee was not forfeited when he remained silent in the trial court when it was imposed. He said he retained the right to challenge the fee under
People v. Pacheco
(2010) 187 Cal.App.4th 1392.
The prosecution disagreed, arguing that Povio forfeited his claim of inability to pay because he failed to object at the trial court, citing to
People v. McCullough
(2013) 56 Cal. 4th 589.
The Sixth Appellate District disagreed with the prosecution, pointing out that McCullough dealt only with a booking fee. The appellate court further noted that the booking fee statute is distinguishable from the statute related to probation supervision fees, Penal Code § 1203.1(b), which includes procedural guidelines for ability to pay determinations. In contrast, McCullough noted, there was no ability-to-pay provisions for a booking fee.
In fact McCullough acknowledged that Penal Code § 1203.1(b) imposed guidelines that a judge must follow before it may impose a probation supervision fee. Specifically, it required the trial court to order defendant to report to the probation officer, who then makes the ability-to-pay determination. The probation officer is then obligated to inform the defendant that he or she is entitled to a hearing as to his ability to pay.
The Appellate Court added that it agreed with Povio that there is no implied ability–to–pay.
Consequently, the appellate court remanded the case back to the trial court to determine Povio's ability to pay the probation supervision fee, as well as the fees for the drug program fee and the AIDS education fee.
Lastly, the court ordered the trial court to modify the 300 yard stay-away restriction for playground areas, to add a "knowingly coming within" condition to the restriction.
The citation for the Sixth Appellate District Court ruling discussed above is People v. William Anthony Povio (6th App. Dist., 2014) 227 Cal.App.4th 1424, 174 Cal.Rptr.3d 529.
For more information, please click on any of the below articles:

Probation Condition Vacated for Sex Offender that He May Not Date Anyone with Custody of a Minor Without Prior Approval of the Probation Officer
Contact
Greg Hill & Associates