Are Lie Detector Tests a Valid Probation Condition?
Penal Code § 1203.067(b)(3) requires that after July 1, 2012, anyone placed on formal probation for an offense that requires registration as a sex offender under Penal Code §290 must waive "any privilege against self-incrimination and participate in polygraph examinations."
What One Should Learn from This Article: A requirement of submitting to a polygraph is reasonable for a probationer subject to registration as a sex offender. The reasoning is that for treatment of the sex offender, full disclosure is necessary to make treatment effective.
Ignacio Garcia, who was placed on formal probation for a sex offense and was required to register under Penal Code § 290, challenged the statute as an unconditional violation of his Fifth Amendment right against self-incrimination, alleging that the condition was unreasonable and that the condition was overbroad. He also contended that the condition violated his right of privacy.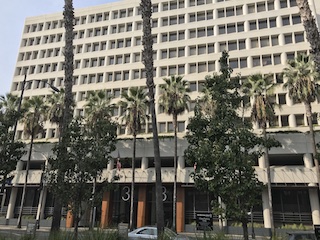 Court of Appeal Sixth Appellate District San Jose
Garcia claimed that if he did not waive his Fifth Amendment right in order to be on probation, he would be sent to prison. In other words, he faced an unreasonable term and condition of probation.
The reader of this article surely must wonder what Garcia did to be faced with such a choice of prison or polygraph, as his argument certainly is more credible if his sex offense was relatively minor.
Garcia's sex offense, however, was horrific. While age sixteen himself, he forced his nine year old male cousin to orally copulate him repeatedly. To make his cousin do so, Garcia paid him money and punched him in the arm. He also asked the cousin to watch pornographic movies with him.
Garcia was charged with six counts of forcible lewd conduct, Penal Code § 288(b)(1). Garcia admitted to the conduct, even expressing remorse. Due to the severity of the charges, Garcia was initially ruled ineligible for probation under Penal Code § 1203.066(a)(1).
The prosecutor then amended the complaint to allege non-forcible lewd conduct. Garcia then pled no contest to these two counts, limiting his exposure to one year in county jail or three years in state prison, subject to a Penal Code § 288.1 report. The report concluded that Garcia "does not pose a substantial risk of future sexual offending" and the judge sentenced Garcia to probation.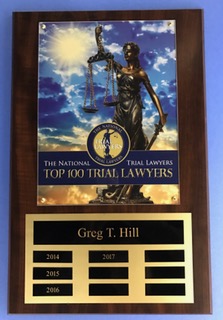 Garcia then appealed the conditions of probation obligating him to submit to polygraph examinations. The appeal was filed in the Sixth Appellate District.
The appellate court began its analysis in People v. Ignacio Garcia (2014 DJDAR 3653) by noting that the Fifth Amendment provides, no person "shall be compelled in any criminal case to be a witness against himself." However, the court pointed out, there is no law, including in the Fifth Amendment, that prohibits the State from requiring a probationer from choosing between accepting this waiver and going to prison. Moreover, there is no provision in Penal Code § 1203.067(b)(3) that requires a probationer to be a witness against himself. It only requires full disclosure in compliance with the sex offender management program.
The appellate court then discussed Minnesota v. Murphy (1984) 465 U.S. 420, a case that Garcia cited in support of his appeal. In Murphy, Murphy had been placed on probation following a conviction for a sex crime. The terms of his probation required him to participate in a sex offender treatment program and to be "truthful with the probation officer in all matters." Murphy, at p. 422.
The counselor at the treatment program told the probation officer that Murphy had admitted to an unrelated murder and rape. The probation officer asked Murphy about this and Murphy admitted to the crime. Murphy was then charged with murder and rape.
Murphy then made a motion to suppress or exclude his statements to the probation officer because the probation officer did not warn him that his statements could be used against him. The case went to the Minnesota Supreme Court, which granted Murphy's motion. This was a major victory for Murphy. However, the prosecution appealed this to the U.S. Supreme Court.
The U.S. Supreme Court noted that a state may require a probationer to appear and discuss matters that affect his probationary status. It then reversed the Minnesota Supreme Court, ruling that Murphy's statements to the probation officer were admissible against him.
Turning to Garcia's case, the Sixth Appellate Court then turned to Garcia's argument that the polygraph requirement was unreasonable. The Sixth Appellate Court reasoned that the requirement was reasonable because full disclosure was necessary to make sexual offender treatment effective. The requirement was not overbroad, either, for the same reason.
Thus, Garcia's challenge of the polygraph requirement as a term of probation was denied.
The citation for the Sixth Appellate District Court of Appeals ruling discussed above is People v. Ignacio Garcia (6th App. Dist., 2014) 169 Cal.Rtpr.3d 534 (Garcia then appealed to the California Supreme Court, which affirmed the appellate court in People v. Ignacio Garcia (2017) 2 Cal.5th 792).

For more information about probation conditions imposed on sex offenders, click on the following articles:
Irvine's Ordinance Barring Sex offender's from Entering Parks without Permission Is Unconditional and Violates California Law

Probation Condition Vacated for Sex Offender That He May Not Date Anyone with Custody of a Minor without Prior Approval of the Probation Officer
Contact
Greg Hill & Associates