Probation Condition Vacated for Sex Offender Dating Liberty
In 2009, a Santa Clara judge found Robert Michael Klatt guilty of two counts of lewd conduct with a minor age 14 and 15 (Penal Code§ 288(c)(1)). The judge sentenced Klatt to three years of probation, including six months in county jail, a requirement that he participate in a sex offender management program and that he:
not date, socialize with or form a romantic relationship with any person who has physical custody of a minor unless approved by the probation officer.

Mr. Klatt appealed the probation condition as unconstitutionally vague and overbroad in violation of his right to freedom of association under the Fourteenth Amendment. He also argued that the phrase "socialize" was unconditionally vague.
Overview: Probation Condition Vacated for Sex Offender that He May Not Date Anyone with Custody of a Minor Without Prior Approval of the Probation Officer.

The appeal was filed in the Sixth Appellate District, which began its analysis by noting that a probation condition must "closely tailor those limitations to the purpose of the condition to avoid being invalidated as unconstitutionally overbroad."
In re Sheena K.
(2007) 40 Cal. 4th 875, 890. The court acknowledged, however, that courts have broad discretion to impose conditions of probation to foster rehabilitation and to protect public safety. Penal Code 1203.1;
People v. Carbajal
(1995) 10 Cal. 4th 1114, 1120.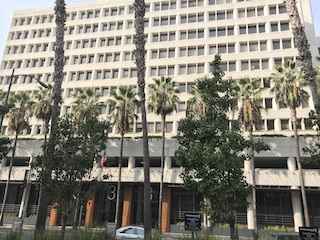 Court of Appeal Sixth Appellate District San Jose
This broad discretion is not unlimited. The probation condition must have some relationship to the crime of which the offender was convicted, relate to conduct which is criminal, and forbid or require conduct which is reasonably related to future criminality. People v, Olguin (2008) 45 Cal. 4th 375, 379.
Insofar as Klatt's challenge, the court acknowledged that the U.S. Supreme Court has recognized a constitutional right to freedom of association.
Robert v. United States Jaycees
(1984) 468 U.S. 609, 617.
By restricting Klatt's freedom to date and form romantic relationships with other persons, the probation condition implicates his freedom of association. The court thus had to consider whether the condition was "narrowly tailored" to the state's interest in reformation and rehabilitation.
In re Sheena K
.,
supra
, 40 Cal. 4th at 890.
The Sixth Appellate District then discussed
United States v. Wolf Child
(9th Cir., 2012) 699 F. 3d 1082, wherein the sentencing court ordered a sex offender not to "date or socialize with anybody who has children under the age of 18." The court of appeals found this condition overbroad in violation of defendant's right of association. The court explained that "the category of people covered by this condition with whom defendant is prohibited from establishing social relationships is enormous." Probably more than half the people in the United States would be on the "do not associate List." Therefore, the scope of this prohibition was too broad.
The scope of prohibited contact for Mr. Klatt, the Sixth Appellate District found, was similarly too broad. People who have custody of minors would likely be present to amount Klatt's coworkers, friends, family members, neighbors and fellow church members." And, more importantly, the condition prohibits his socializing with them regardless of whether he has any contact with their children.
The Sixth Appellate District thus found that the condition infringed upon Klatt's constitutional freedom of association more broadly than necessary to serve the State's interest in preventing further lewd conduct with a minor age 14 or under (Penal Code § 288 (c) (1)).
Furthermore, the court found the term "socialize" was unconstitutionally vague. The reason it was impermissible was because due process requires certain clarity to give the defendant "fair warning" about what is prohibited. Prior court decisions have required that the probation condition be "sufficiently precise for the probationer to know what is required of him [or her] and for the court to determine whether the condition has been violated." I
n re Sheena K
.,
supra
, 40 Cal. 4th at 890.
Therefore, the Sixth Appellate District reversed the trial court's ruling and remanded the case to the trial judge to impose a new condition more "sufficiently precise" and "closely tailored" to the purpose of protecting minors in Klatt's presence.
The citation for the Sixth District ruling discussed above is People v. Robert Michael Klatt (6th Dist., 2014) 225 Cal.App.4th 906, 170 Cal.Rptr.3d 662.
For more information about probation conditions for sex offenders, click on the following articles:
Sex Offender Probation Conditions Imposed in Hundreds of Orange County Cases Since 2003 Are Unconstitutional
Irvine's Ordinance Barring Sex offender's from Entering Parks Without Permission Is Unconditional and Violates California Law
Contact
Greg Hill & Associates