May a Judge Restrict a Sex Offender's Internet Use at Home?
Robert G. Kendrick pled guilty to two counts of violating Penal Code § 288(a) ('Committing a Lewd Act Upon a Child"). The plea bargain was reached after the District Attorney had filed a 28-count information alleging unlawful sexual acts with two young teenage girls he had taught horseback riding.
Article in Short Form: Judge May Properly Restrict Sex Offender's Internet Use Because Defendant Failed to Object to This at Trial.

The trial court sentenced Kendrick to ten years in state prison, but suspended execution of the sentence and placed him on five years of formal probation (a joint suspended sentence). One of the terms of probation was that he not use the Internet without prior approval of the probation officer. Probably because both Kendrick and his attorney were so happy with avoiding prison, no one objected. In fact, Kendrick affirmatively accepted this condition on the record.
Three years later, the trial court found Kendrick in violation of probation because he had used the Internet without approval of probation. The trial court then lifted the stay of execution of the 10- year sentence and committed Kendrick to prison.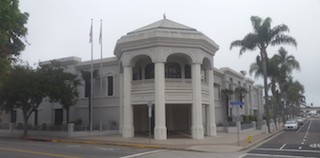 2nd Appellate District Division 6 Ventura
Kendrick then appealed the finding that he violated probation. This article will only focus on Kendrick's argument that a condition of probation that restricts access to the Internet is unconstitutional.
However, before evaluating his appeal on this ground and how the Second Appellate District ruled on it, it is relevant to know Kendrick also violated probation within six months of the sentencing hearing. He did this by being within 100 yards of a locale frequented by minors. He did this by repeatedly loitering at a McDonald's inside a Walmart, a location that gave him a "clear view of the Junior Miss clothing department."
At the probation violation hearing for this early violation, the court indicated it was "willing to give [him] one last shot "although it made it clear that it could easily sentence [him] to ten years today." However, it did sentence him to 45 days in jail before reinstating him on probation.
Regarding Kendrick's Internet access, a probation officer discovered that Kendrick had Internet access and was in contact with an adult female with whom he intended to have a romantic relationship. The contact was through Facebook. The probation officer also saw pornographic pictures on Kendrick's computer.
Kendrick, a veterinarian technician specialist, argued that he would use the Internet to find clients such as horse owners who would hire him to service their horse's teeth and hooves.
Kendrick argued to the Second Appellate District that the conditions were unconditionally overbroad.
The prosecution responded that the contention was forfeited because Kendrick did not raise this in the trial court. In fact, Kendrick had three opportunities to do so – at his sentencing and then at each of his two probation violation hearings.
In
People v. Robert G. Kendrick
(2014 DJDAR 6669), the court of appeal agreed with the forfeiture argument. It cited to
People v. Welch
(1993) 5 Cal. 4th 228, which held that a defendant's failure to object to a probation condition he claimed was unreasonable resulted in a forfeiture of the right to raise the claim on appeal. Welch reasoned that a probationer "who elects to receive probation in lieu of incarceration fairly maybe charged with the need to timely challenge any conditions imposed and that application of the forfeiture doctrine would deter the promulgation of invalid conditions in the trial court and decrease the number of appeals contesting such conditions." In re
Sheena K.
(2007) 40 Cal. 4th 875, 882.
Indeed, the court noted, Kendrick's arguments relied upon the facts of the case. An overbroad argument necessarily requires analysis of the government interest in his case, and whether it was related to the state's need to rehabilitate Kendrick in particular. In other words, the condition was distinguishable from a facially unconstitutional condition, which is subject to challenge for the first time on appeal.
As such, because the challenge was not facial in nature, the violation was affirmed.
The citation for the appellate court ruling discussed above is People v. Kendrick (2014) 226 Cal.App.4th 769.
For more information about restrictions on sex offenders, click on the following articles:
Irvine's Ordinance Barring Sex offender's from Entering Parks Without Permission Is Unconditional and Violates California Law