Sixth Amendment Met When Lab Report Author Not Available?
On the night of August 17, 2007, Virginia Lopez was working at a restaurant in Julian, California, near San Diego. While working, she had three shots of tequila between 8:45 p.m. and 10:15 p.m. At about 11:00 p.m., she left work to drive home.
As she drove home, she ran head-on into a pick-up driven by Allan Wolowsky, killing him. About two hours after the accident, Ms. Lopez provided a blood sample.
Why This Article Matters: A lab report containing measurements is not considered testimonial in nature, so the Sixth Amendment right to cross-examine the preparer of the report is not triggered. We think this opinion conflicts with Bullcomings v. New Mexico, a U.S. Supreme Court decision that talked about the right to cross-examine the lab technician as a fundamental right to get to the meat of the case.

Jorge Peña of the San Diego County Sheriff's Regional Crime Laboratory analyzed Ms. Lopez's blood, which he measured with a gas chromotograph as having a .09 % blood-alcohol concentration (BAC).
At trial, criminalist John Willey testified that he had reviewed Peña's report. The prosecution did not assert that Peña was unavailable as a witness. Willey described what Peña's report said, including Lopez's BAC. The report was then admitted into evidence, over defendant's objections that his Sixth Amendment right to confront Peña was violated because Peña was absent from trial, yet his report was treated as his testimony.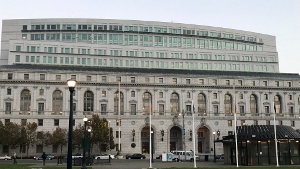 The jury found Lopez guilty of vehicular manslaughter (Penal Code § 191.5 (b)). The judge sentenced Lopez to two years in state prison.
Lopez then appealed the verdict, arguing again that her Sixth Amendment right to confront Peña, an adverse witness, was violated because she was not allowed to cross-examine him and the prosecution did not show he was unavailable at trial. Moreover, she did not have a prior opportunity to cross-examine Peña. This violated the confrontation clause of the Sixth Amendment as interpreted by
Crawford v. Washington
(2004) 541 U.S. 36, at 59.
Crawford
concerned documents that were considered "testimonial" in nature. Id. at pp. 51-52. Several other U.S. Supreme court cases have applied
Crawford
to laboratory reports, finding such reports are testimonial in nature.
Melendez-Diaz v. Massachusetts
(2009) 557 U.S. 305,
Bullcoming v. New Mexico
(2011) 564 U.S. [131 S. Ct. 2705] and
Williams v. Illinois
(2012) 567 U.S. [132 S. Ct. 2221].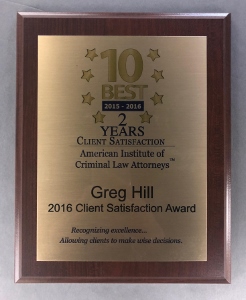 The appellate court agreed with Lopez, reversing the conviction. The People then appealed to the California Supreme Court.
The California Supreme Court, in
People v. Virginia Hernandez Lopez
(2012 DJDAR 14153) then reversed the appellate court. The Supreme Court explained that decision by finding Peña's report was not testimonial, so the Sixth Amendment did not apply and thus, was not violated. The Supreme Court clarified that for a document to be testimonial in nature, it must meet two requirements. First, it must be made with some degree of solemnity or formality. Second, it must have a primary purpose to assist a criminal prosecution.
Turning to Peña's report, the California Supreme Court had no difficulty finding that his report had the primary purpose of aiding a criminal prosecution. However, the court found that the critical portions of the report were not made with the requisite degree of formality of solemnity to be considered testimonial. Pages two through six of the report were print outs of results of the gas chromotography tests and quality control's runs before and after the sample was tested. Such printouts from a machine are not testimonial, in that a person is not saying anything and subject to cross-examination.
Nothing else in the report was signed by Peña under penalty of perjury or as a certification.
Accordingly, the California Supreme Court granted the People's appeal and the conviction was reinstated. The Sixth Amendment right to cross-examine a witness was not violated.
For more information about the Sixth Amendment, click on the following articles:
Defendant's Sixth Amendment Right to Cross-Examination Not Violated When Confidential Informant Testifies Wearing a Wig and Sunglasses
Court Violates Murder Defendant's Right to Cross-Examine Expert by Admitting Opinion without Expert Testifying
Contact
Greg Hill & Associates