Expert Uses Hearsay - Does This Violate the 6th Amendment?
Benjamin Flourney allegedly raped L.M., in 2003 when she spent the night at his apartment. Flourney denied this happened and insisted he did not even know L.M.
L.M. first went to one hospital the next day and reported being raped by a stranger. The next day, she went to another hospital, where she claimed the same thing. At the second hospital, police took her clothes and she was given new clothes, including new underwear. L.M. refused to consent to an internal examination, so the nurse did not perform an internal examination with a speculum, which is part of a "rape kit" examination for evidence of force or trauma.
Article in Short Form: The Sixth Amendment is not violated in rape case when expert introduces hearsay by testifying at trial about the conclusions in a laboratory report authored by another person that matched defendant's DNA to DNA found on the victim.

A couple months later, L.M. went to police and claimed that Flourney raped her and not a stranger. She admitted that she had previously lied to both police and hospital staff.
Police then interviewed Flourney, who denied knowing L.M. and provided a DNA sample. Flourney was then charged with rape (Penal Code § 261(a)).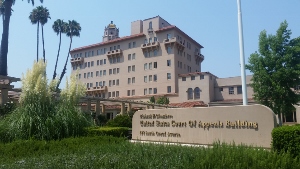 At trial, an examining nurse testified that L.M. displayed genital abrasions consistent with a friction injury from a penis coming in contact with the vaginal area. The nurse stated that she could not determine whether the contact was consensual or nonconsensual. Amy Rogala, a forensic analyst, also testified that she recovered male DNA from L.M.'s breasts that potentially matched Flourney's DNA. Rogala also testified that another analyst, Adam Dutra, had matched the DNA to Flourney. Dutra, however, was unavailable to testify at trial. Flourney's counsel did not object to Rogala testifying about Dutra's opinions that Flourney's DNA was found on L.M.
Parenthetically, we think Flourney's counsel made a mistake by not objecting to such testimony even though Dutra was unavailable to testify at trial. He could then state "Your honor, I'd like to cross-examine Mr. Dutra about his training, education and experience." The jury would have heard such an objection, counsel's reasoning and perhaps been less trusting or more skeptical about the evidence. If the judge were to then overrule the objection, the jury might sympathize with Flourney. On the other hand, the judge certainly could have sustained the objection and excluded such testimony, which would have been a big win for Flourney.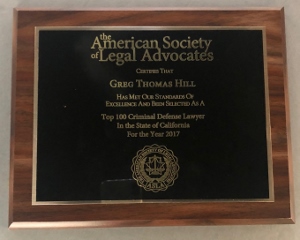 The jury instead found Flourney guilty of rape and the judge sentenced him to twenty-five years to life, plus five additional years for each of three serious prior felony convictions.
Flourney appealed the findings of guilt, arguing that Rogala's testimony violated his Sixth Amendment confrontation clause rights because Rogala's opinion was based on calculations of others, i.e. Dutra (and was hearsay, as it was Dutra's out-of-court statements being introduced for the truth of the matters stated therein).
After having his appeal denied at the California Court of Appeal, the California Supreme Court and the U.S. Supreme Court, Flourney, filed a petition for a writ of habeas corpus to the Federal District Court.
Flourney's petition challenging a state court decision on the merits was governed by the Antiterrorism and Effective Death Penalty Act ("AEDPA"). To grant habeas relief (to release him for being improperly detained), the federal court must find that the state court's decision was based on an unreasonable determination of the facts in light of the evidence before the state court. 28U.S.C § 2254(d).
The United States Court of Appeals for the Ninth Circuit in Pasadena then looked at the state court ruling and the evidence presented. In
Benjamin Flourney v. Larry Smicl
(Warden) (2012 DJDAR 7085), the court found the state trial court had not erred. Citing
Crawford v. Washington
(2004) 541 U.S. 36, the court focused on the finding by the trial court that Dutra was unavailable and that Flourney did have a prior opportunity to cross-examine Dutra. When this is so, pursuant to
Crawford
, the Sixth Amendment is not violated when one witness testifies to the findings of an unavailable witness. Moreover, the Ninth Circuit found that Rogala's testimony about Dutra's findings was reliable because Rogala testified that she had personally reviewed all of Dutra's work and that Dutra had followed proper protocol.
Accordingly, Flourney's petition was denied.
For more information about the Sixth Amendment right to confront a witness (cross-examination), click on the following articles:
Defendant's Sixth Amendment Right to Cross-Examination Not Violated When Confidential Informant Testifies Wearing a Disguise
Contact
Greg Hill & Associates