Beware: Witness Intimidation Can Make Hearsay Admissible
It is common in domestic violence cases, as well as certain theft cases and certainly gang-related cases, that the unavailability of a witness for trial can mean a dismissal or defense verdict. For example, when a wife or girlfriend is the only witness to defendant's conduct and she cannot or will not appear at trial, the prosecution may dismiss the case. Our office has experienced this many times on first day of trial, to our client's relief.
Why This Article Matters: Evidence Code § 1390(a) can make hearsay admissible when the statement is being offered to show the declarant engaged in wrongdoing to cause a witness to be unavailable. This is particularly relevant in witness intimidation issues, such as in domestic violence and gang-related cases.

However, a defendant's awareness of this can be dangerous. If the client attempts to tell his girlfriend or wife to not cooperate with the prosecution by refusing to come to court, the prosecution can invoke the doctrine of forfeiture by wrongdoing to make the wife's testimony or girlfriend's testimony admissible.
The Torrance Superior Court case of
People v. Kevin Jermaine Jones
, before the Honorable Cary Nishimoto, should serve as a warning in this regard. Mr. Jones was involved romantically with two women at the same time. After nearly choking one girlfriend (Breland) to death, he used that girlfriend's cell phone to call the other girlfriend (Durden), saying "I just choked your homegirl out and I have her phone."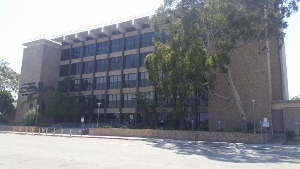 Ms. Breland then went to police, who listened to her story and contacted Durden. Durden reported the admission that Mr. Jones had made to her about choking Breland. From jail, Mr. Jones then contacted Durden twelve times by phone. During the ten hours of phone conversation, which the jail recorded, Mr. Jones attempted to dissuade Durden from appearing in court to testify about his admission.
At trial, Durden indeed did not come to court, but the prosecution attempted to admit Durden's statements to the police about Mr. Jones' call. Such statements were hearsay without a doubt. However, the prosecution argued that under Evidence Code § 1390(a), they were admissible. Section 1390(a) states:
Evidence of a statement is not made inadmissible by the hearsay rule
if the statement is offered against a party that has engaged in, or aided
and abetted, in the wrongdoing that was intended to, and did, procure
the unavailability of the declarant as a witness
Judge Nishimoto agreed with the prosecution, admitting Mr. Jones' statements. Judge Nishimoto commented that, "the implication from the discussion [from jail, between Jones and Durden] was that he has friends on the outside who can assist him in doing whatever is necessary."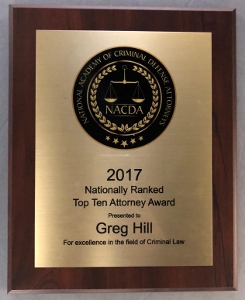 Jones appealed the ruling, not denying that he intimidated the witness, but claiming that application of 1390(a) was limited to cases where the witness was murdered.
In
People v. Kevin Jermaine Jones
(2012 DJDAR 10217), the Second Appellate District upheld the trial court ruling made by Judge Nishimoto. While acknowledging the general principle of the Sixth Amendment to the U.S. Constitution that, "[i]n all criminal prosecutions, the accused shall enjoy the right . . . to be confronted with the witnesses against him," the appellate court distinguished this right by emphasizing that defendants have the duty to refrain from acting in ways to destroy the integrity of the criminal-trial system."
Davis v. Washington
(2006) 547 U.S. 813, 833.
The appellate court continued, citing
Crawford v. Washington
(2004) 541 U.S. 36, 62, wherein the U.S. Supreme Court held that "the rule of forfeiture by wrongdoing extinguishes confrontation claims on essentially equitable grounds," meaning it would not be fair for a defendant to take advantage of the Sixth Amendment confrontation clause rights by creating a situation of witness unavailability.
The California appellate court then brushed away Jones' claim that the forfeiture doctrine only applied to murdered witnesses, noting that Jones' did not cite one case, either from California or any other jurisdiction that narrowed the scope of the doctrine to such circumstances. In fact, in
People v. Giles
(2007) 40 Cal.4th 833, 854, the California Supreme Court discussed the forfeiture doctrine with no limits whatsoever to its application.
In short, witness intimidation is a dangerous and slippery slope for any defendant to place himself on. It can make admissible otherwise inadmissible hearsay.
The permanent citation for the appellate court ruling at issue in this article is People v. Kevin Jermaine Jones (2012) 207 Cal.App.4th 1392.

For more information about issues regarding witness availability, click on the following articles:
Seven Years to Life Sentence for Dissuading a Witness for Benefit of a Gang Reversed Because No Force Threatened
Contact
Greg Hill & Associates