Signal Hill, Greg Hill Discusses Case with DA, No File
Our client, age 34 and newly married for less than six months, was driving home through Signal Hill late at night when an old female acquaintance texted him. She asked to meet with him to talk at a gas station in Signal Hill, as she was undergoing some difficulties in her life. Despite the late hour, our client agreed and they met in his car.
In 50 Words or Less: Signal Hill, client allegedly hits his former girlfriend on her arm, Greg Hill discusses case with DA and he rejects case for filing.

The conversation deteriorated quickly and our client wisely made the decision to leave her by driving away, as he was well aware of the temper his former girlfriend had. While she had her good attributes, she could become physically violent in an instant and then blame it on him.
This infuriated the former girlfriend, so she hit him and even bit him. But she was not done or satisfied with this damage she inflicted. She then decided to call 911 to report that our client has struck her on the arm. The truth is that the former girlfriend hit and bit our client. She banged her own arm on the door in an attempt to cause a bruise, she later confided to our client. However, her attempt to bruise herself was unsuccessful, as she was unable to make her arm look bruised.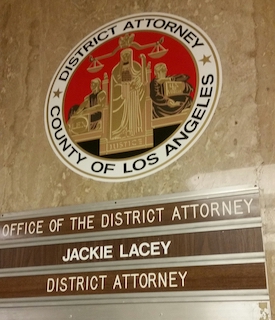 Within a few minutes and approximately a mile away, Signal Hill Police pulled over our client, who had left the gas station to go home. Police arrested our client immediately, transporting him to the Long Beach Police Department, where they booked him on suspicion of misdemeanor battery (California Penal Code 243) on the basis that the victim and our client had a dating relationship, which really was untrue. An arraignment date was set and our client contacted Greg Hill & Associates.
Greg Hill immediately contacted the Signal Hill Police Department as well as the Long Beach District Attorney's Office to demand a copy of the police report. While the Signal Hill Police Department refused to produce a copy of the report, Greg Hill went to the office and attempted to retrieve a copy. Elvira Mota of our office did as well. The Signal Hill Police Department were advised by us that the charges were extremely weak and received several letters of support from our client's friends and former employers.
The District Attorney's Office received a similar "full court press" of letters from our office on behalf of the client and on the day of the arraignment, came to the decision not to file a case against our client. Greg waited until 4:00 p.m. at the courthouse, nervously waiting for a decision.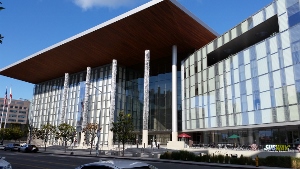 Long Beach Superior Courthouse


We will never know exactly what factors led to this decision, however, we hope that our vigorous pressure was of at least some influence.
In our experience, such letters often make no difference quite frankly because we do submit such letters quite often without much success. However, such letters may cause the police to look more closely at the file at least a little.
More likely, we have found, is that the police make contact with the alleged victim in a follow-up interview and the alleged victim contradicts her story, leading the police to realize her original story was fabricated.
For more information about the likely sentence for a conviction for domestic violence, as well as having records of one's arrest destroyed, click on the following articles:
Watch our Video about Domestic Violence by clicking
here
.
Contact us
.