Shoplifting, Gardena Target, $673 in Goods, Infraction
Our client, age 30, was going through a tumultuous separation with his wife. He had gone to the Gardena Target to buy some clothing items for his children and was about to exit the store when he decided to get a cup of coffee at the Starbucks within Target. It was about noon. The Starbucks is located just feet from the doors to exit Target.
As many others have done before him, he purchased his coffee and then, not realizing he had yet to pay for the items in his shopping cart, just walked out the exit doors.
In our client's case, he was having an animated argument with his soon-to-be ex-wife on Snapchat, so his mind was focused on her, what she was saying and what he was going to say in response, made all the more mentally engaging because she could see him and he could see her through the phone. It was more than the typical phone call where one was simply listening to the phone and paying attention to every nuance in the conversation, pauses and sarcasm.
Because he was so engaged in the heated conversation, he did not have the intent to steal, but he walked out of Target without paying for anything in his shopping cart. This was $673.55 in items, including a kite, a bubble dispenser, a blender, deodorant, and then over 20 clothing items for children such as swim trunks, a rash guard for swimming, t-shirts, towels and several pairs of shorts and long pants.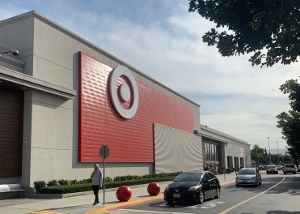 Loss prevention stopped him as he was just about to push his cart into the parking lot. They escorted him back into the store and inventoried the items in his shopping cart.
The Gardena Police were then called, who came to Target and took our client to the Gardena Police Station, where he was booked on charges of violating Penal Code § 459.5, shoplifting. He was fingerprinted and photographed and eventually released about three hours later.
This was a tough time for our client, who worked in Subway. He had previously worked as a realtor, but the business had dried out with rising interest rates and he was forced to work elsewhere.

After being released, he waited until just a few days before his arraignment to call an attorney. He had a prior conviction for DUI seven years earlier and a later conviction for domestic violence one year earlier, during which time he had used the public defender and felt less than satisfied that his cases were defended vigorously (or with any vigor at all).

He called up Greg Hill & Associates and spoke with Greg Hill. He described what had happened and how he was quite distracted by his argument with his soon-to-be ex-wife on Snapchat. He explained how he was closely watching his cell phone and not paying attention to shopping.
He explained how he then walked out of the Gardena Target without remembering to pay for the items.
Greg responded that it appeared like the client lacked the specific intent to steal and that loss prevention should have been nicer and just let the client return to the store to pay.
Greg then explained that perhaps the loss prevention personnel also believed the client was faking distraction, so they detained him in an abundance of caution to then let the legal process iron out the issues.
Greg then explained that while the total value of the items in the cart was quite high, it may still be possible to resolve the case with an infraction or even diversion, depending upon what the police report stated.
Greg then appeared in court and was able to review the police report. Loss prevention stated in their police report that the client was distracted by his cell phone while walking out of the store.
Greg discussed this with the handling District Attorney in the Torrance Courthouse, who agreed that this case really should be resolved on less than a misdemeanor. Greg then suggested diversion and the prosecutor compromised, agreeing to an amended charge of Penal Code § 490.5 as an infraction.
The client would be required to pay the City of Gardena booking fee, attend a 10 to 12-hour online shoplifting prevention class and perform 80 hours of approved community service to "earn an infraction" and have the misdemeanor dismissed.
The client was extremely happy with this resolution, as he was hoping to return to the real estate field (he did not like working at Subway) and not having a misdemeanor for a theft offense would help.
For more information about shoplifting, please click on the following articles:
Contact us.