Stores Now Have Their Own Shoplifting Prevention Classes?
Some may have said it was only a matter of time. Others call it extortion. However, an estimated 50,000 shoplifters have avoided a criminal conviction. What is it about shoplifting prevention courses offered by stores that has caused so much controversy and, if offered such a course, should one take it? After all, most stores offering such a shoplifting prevention course give an alleged shoplifter 72 hours within which to make a decision – and perhaps if that person runs across this article, this will make that decision easier.
Brief Synopsis: Many of the bigger retail stores now offer their own shoplifting prevention courses, which some (who shoplift) claim is extortion. We applaud the stores for offering such courses as long as the fee is reasonable because, after all, having a conviction for a crime of dishonesty can have long-term negative effects in many areas of one's life.

A bit of history and background is helpful to understanding such classes. In 2010, two Harvard graduates formed a company called Corrective Education Co. The company offered a six-hour "cognitive restructuring" and "behavior modification" online class about the effects of theft from retailers, the underlying causes and how it affects the price of items in the store. As the reader of this article may know, there are other programs such as that offered online by Logan Social Services, Tom Wilson Counseling and the National Association of Shoplifting Prevention.
Walmart recognized that it could implement such a program in a way to perhaps reduce shoplifting from its stores, which is attributed $300 million annually to losses of merchandise in its 4,650 stores (including Sam's Clubs) in the United States. Such a program would reduce the burden on the local police near each store and perhaps educate a shoplifter in a way that prevented repeated shoplifting.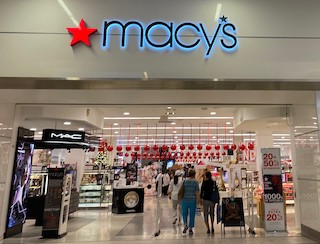 Macy's
In 2,000 of its stores, including many in California, Walmart began making an offer to anyone caught for a first time shoplifting items valued at less than the amount classified as a felony (in California this is $950): enroll in our shoplifting "restorative justice" program for $400 if you pay immediately and $500 if you enroll within 72 hours and in exchange, Walmart would not, as its agreement stated, "pursue other legal rights to seek restitution and resolve the crime" (report the crime to the local police). To make the offer more clear and to engage the shoplifter in contemplating such a program, Walmart would play a video for the shoplifter while that person was held in the store's loss prevention office immediately after being detained.
Of the fee paid, $50 or more would be paid to Walmart's loss prevention department and the balance would be paid to the online program, which over time included not only Correction Education, Co., but also Turning Point Justice (Corrective Education only operates in 25 states). It was unclear how the proceeds from a shoplifter would be divided by Walmart if the shoplifter paid $500 and not $400.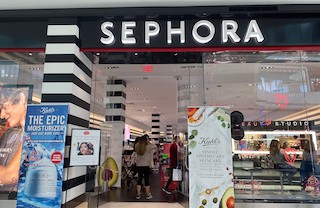 Sephora
This program was very successful for many years and soon Burlington Coat Factory, Ralph's, Abercrombie & Fitch, Kroger's, Bloomingdale's, Target and Goodwill Industries adopted a similar program.
Over time, however, the San Francisco Public Defenders Office became aware of the "pay to play" program and asked that Walmart stop its program. The San Francisco Public Defenders Office was critical of the store's threat of law enforcement activity to compel a for-profit program. After all, from each shoplifter who agreed to take the program, $50 or more would be apportioned to Walmart's loss prevention office, reducing Walmart's costs and thereby increasing its profits.
Minnesota also learned about Walmart's program and "condemned the program strongly."
California, however, went further. The San Francisco City Attorney's Office sued Corrective Education Company on behalf of the State of California, arguing that Corrective Education engaged in private law enforcement through false imprisonment and extortion to offer its "restorative justice" program. San Francisco City Attorney Daniel Herrera further characterized Corrective Education as following a "predatory business model" to enrich itself. In August, 2017, Judge Harold Kahn agreed, finding in favor of the City Attorney's motion for summary adjudication that Walmart and Corrective Education's program violated California's extortion and false imprisonment laws.
Walmart thereafter suspended this program in all of its stores. However, other retailers such as Target, Ralph's, Abercrombie & Fitch, Kroger's, Burlington Coat Factory, Bloomingdale's and Goodwill Industries did not suspend their programs at the time this ruling came down.
Despite this, we believe that if one is stopped by loss prevention and offered such a program or a similar program, one should agree to take such a program. Paying $500 to avoid prosecution for shoplifting is, practically speaking, cheaper than hiring an attorney such as Greg Hill & Associates and the damage that a criminal record for shoplifting can cause, even if the case is ultimately dismissed or the conviction expunged. It is far better to avoid the stigma of having a case for dishonesty filed against oneself even if one is totally innocent.

We realize that such advice is contrary to our financial interest, but we also believe we have an ethical duty to place the client's best interest above our financial interests.
For more information about shoplifting issues, please click on the following articles:
Contact us.