Senate Bill 1437 Does Not Apply to Attempted Murder.
As the reader of this article may already know, Senate Bill 1437 came into effect on September 30, 2018. Proponents and critics of the new law estimate it could modify the sentences of between 2,500 and 7,500 inmates currently in prison.
The Gist of this Article: While many believe the California Supreme Court will eventually expand Senate Bill (SB) 1437's reach to attempted murder, the following case summary from the Fifth Appellate District holds that SB 1437 does not apply to attempted murder.

The bill "amended the felony murder rule and the natural and probable consequences doctrine, as it relates to murder, to ensure that murder liability is not imposed on a person who is not the actual killer, did not act with the intent to kill, or was not a major participant in the underlying felony who acted with reckless indifference to human life." This was accomplished through amendments to Penal Code §§ 188 and 189 and by adding Penal Code § 1170.95, which provides a procedure by which those convicted of murder can seek retroactive relief if the changes in the law would affect their previously sustained convictions.
As to the natural and probable consequences doctrine, Senate Bill 1437 added a provision to Penal Code § 188 concerning the mens rea for accomplice liability, stating, "(3) Except as stated in subdivision (e) of Section 189, in order to be convicted of murder, a principal in a crime shall act with malice aforethought. Malice shall not be imputed to a person based solely on his or her participation in a crime."
These changes reflect the Legislature's intent that "[a] person's culpability for murder . . . be premised upon that person's own actions and subjective mens rea." See
People v. Martinez
(2019) 31 Cal.App.5th 719, 723;
People v. Anthony
(2019) 32 Cal.App.5th 1102, 1147.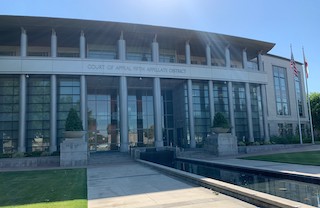 Court of Appeal Fifth Appellate District Fresno
This background is helpful for understanding the recent Fifth Appellate District Court of Appeal decision in
People v. Richard Rodriguez Larios
(2019 DJDAR 11319), which held that Senate Bill 1437 does not extend to reduce sentences to those convicted of attempted murder. Our office has received many phone calls asking whether SB 1437 applied to attempted murder and we have always said no, based on the literal wording of the new law.
Mr. Larios and his codefendant Ronnie Zuniga were two of three Norteños occupants in a car that stopped for gas at a conveniences store in Tulare. Already there at a pump was a Nissan Maxima occupied by two Sureños and a friend. After some staring or "mad dogging" and a brief verbal exchange, the Nissan got its gas and left. Larios' car followed the Nissan. Approximately five gunshots were fired from Larios' car, at least four of which hit the Nissan. None of the bullets hit anyone in the Nissan.
A Tulare County jury found Larios and Zuniga guilty of three counts of premeditated attempted murder (Penal Code §§ 664/187(a)) and one count of shooting at an occupied motor vehicle (Penal Code § 246). The jury also found that the crimes were committed for the benefit of a street gang (Penal Code § 186.22(b)(4)) and a principal personally discharged a firearm in the commission of each crime (Penal Code § 12022.53(c) and (e)(1)). The judge sentenced both Larios and Zuniga to a term of 54 years to life.
In 2019, Larios filed a petition seeking relief under Penal Code § 1170.95 (SB 1437). In a preprinted form request for resentencing petition, Larios represented himself and stated that he was convicted of first- or second-degree murder pursuant to the felony-murder rule or the natural and probable consequences doctrine, but he could not be so convicted because of newly effective changes to Penal Code §§ 188 and 189.
The petition further alleged that he was eligible for resentencing because he was not the actual killer, he did not intend to kill, aid, abet, counsel, command, induce, solicit, request, or assist the actual killer in the commission of murder in the first degree; he was not a major participant in the felony or he did not act with reckless indifference to human life during the course of the crime or felony; and the victim of the murder was not a police officer in the performance of his or her duties.
On January 9, 2019, the trial court summarily denied the petition, stating that Larios was convicted of three counts of attempted murder and was unable to establish a prima facie basis for eligibility for relief.
Larios then appealed the ruling to the Fifth Appellate District. In his brief, he emphasized that he was not the shooter, there was no evidence at trial that he knew or should have known that another person in the vehicle was armed with or was going to use a firearm, and there was no evidence that he aided or abetted in the commission of the crime.
The appellate court politely responded to this appeal by stating to the extent that Larios seeks to have the appellate court consider the sufficiency of the evidence as it pertains to his convictions, the time to appeal that had long since passed.
It then very directly evaluated that SB 1437 does not affect or apply to re-sentencing for attempted murder, citing to
People v. Lopez
(2019) 38 Cal.App.5th 1087, at 102 – 1103;
People v Munoz
(2019) 39 Cal.App.5th 738, 753-759.
It explained that there is a heightened intent for attempted murder even when the contemplated crime requires a less demanding mental state. "In effect, the higher bar serves as a bulwark against convicting someone of attempting to accomplish something he or she never set out to do." People v. Fortenot (2019) 8 Cal.5th 57, 67. Moreover, it should be noted, the jury in Tulare County found Larios' mental state met the specific intent requirements for attempted murder so he could not find relief in SB 1437, which is premised upon far less intent. In other words, the jury found he had much more intent than one convicted under circumstances SB 1437 seeks to correct.

The opinion from the Fifth Appellate District Court in the above matter is not to be cited to under California Rules of Court, Rule 8.1115(a) in any filing submitted to a court.

For more information about Senate Bill 1437, please click on the following articles: