Selling Copies of Adobe Software Is Copyright Infringement
Roosevelt Anderson, Jr., drove a taxi cab in Las Vegas. He also dabbled in photography, rap music, computers and televisions. He called himself "Moneyworld123" and had a website devoted to his many ventures called Anderson9000.com.
Synopsis: Cab driver who sold burned copies of Adobe software is guilty of copyright infringement because he knew his copying was illegal.

When arrested, he admitted that when he first started selling pirated Adobe software, he thought about negotiating a "financial deal" with Adobe, but then decided instead to take an "alternative" route.
Anderson sold Adobe software online through the price comparison website Pricegrabber.com and handled payments through Google Checkout. Anderson advertised the software as "full" or "complete" "OEM" (original equipment manufacturer) product. Anderson's software was packed with serial numbers written in permanent marker. His software was shipped with no installation instructions or any terms and conditions of use.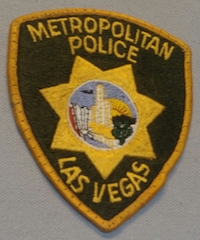 Las Vegas PD Patch
Based on the unauthentic appearance of the product, two customers contacted Anderson and demanded a refund. One bluntly told Anderson that he was pirating software and doing something illegal. Anderson gave them a refund, but continued selling to other people.
Anderson's sales eventually attracted the attention of an Adobe investigator, who bought a copy of Photoshop CS3 Extended from Anderson. The product retailed for $999, but Anderson sold it for $262.50, including shipping and handling. The Adobe investigator then contacted law enforcement, who were able to determine Anderson had sold 209 copies of Photoshop CS3 in the last year, and other sales of approximately $70,000.
Anderson was subsequently arrested and found with a "key generator," which is a device commonly used by counterfeiters to create serial numbers that match Adobe's algorithm to disable or bypass the software Adobe used to confirm that the serial number is valid. This explained the handwritten serial numbers on the software packaging sold by Anderson.
Anderson was subsequently charged with criminal copyright infringement, a violation of 17 U.S.C. § 506(a)(1)(A) and 18 U.S.C. § 2319(b)(1).
At trial, Anderson's defense was that his conduct did not constitute "wilful" infringement, which is the legal standard required. He testified that he believed OEM's were companies that resell other companies' product under their own names. He explained that he used a key generator because customers frequently misplaced their original serial numbers.
At trial, an Adobe representative testified that in an OEM deal, Adobe sells software at a discounted price, but it is always sold with hardware and never separately or alone. He also testified that Anderson was not an authorized dealer of Adobe software.
After a four day trial, the jury found Anderson guilty. The judge sentenced him to twenty-four months in prison and two years of supervised release. He was further ordered to pay $247,144 in restitution to Adobe.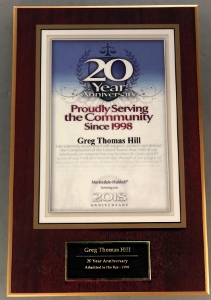 Anderson appealed to the United States Court of Appeals for the Ninth District. He argued that his conduct was not "willful" and that the judge instructed the jury about this using the wrong legal definition of willfulness. He said the judge also made a mistake by allowing the jury to hear about uncharged acts of infringement, which unfairly prejudiced him, and that the amount of restitution was too high.
In
United States v. Roosevelt Anderson, Jr.
(2013 DJDAR 16396), the court of appeals affirmed the trial court in part, and reversed in part. The jury instruction regarding willfulness stated that infringement was wilful when: "1. the defendant engaged in acts that infringed the copyrights, and 2. knew that those acts may infringe the copyrights. Mr. Anderson much have known his actions constituted a copyright infringement in order for you to find he acted willfully."
Anderson argued that if he did not know his actions were infringing the rights of Adobe, the jury had to find him not guilty. In other words, the conduct must be deliberate. However, before the jury were given the instruction, the judge asked both parties if they objected to the instruction and they each said, "No." Therefore, the appellate court found that Anderson's counsel did not preserve the issue for appeal.
As to the amount of restitution, the appellate court found significant errors in the amount of restitution, but suggested the trial court's calculation was too low (not too high as Anderson argued). The $247,144 amount was simply Anderson's total number of Pricegrabber.com sales multiplied by the retail value of the authorized software. No offset was given for returns Anderson made and he did make several.
Instead, the trial should have set restitution at the profit Adobe lost from Anderson's sales, calculated as those legitimate sales that Anderson displaced. The trial court should have also added in the value of time lost on customers support and loss of good will. Therefore, the appellate court remanded the case to the trial court for a revised restitution award.

The citation for the United States Ninth Circuit Court of Appeals ruling discussed above is United States v. Roosevelt Anderson, Jr. (9th Cir., 2013) 741 F.3d 938.

For more information about copyright and trademark infringement, click on the following articles: