SB 620 Analysis: Resentencing on Firearm Enhancement
In the following summary of a Fourth Appellate District opinion remanding a murder and attempted murder case back to the San Bernardino County trial court, we see that the trial court must consider defendant's youth in exercising its discretion in deciding whether to strike firearm enhancements under Senate Bill 620.

The factual background and procedural background of the case is, simply put, complex. Defendants Harquan Johnson and KeAndre Winfield were members of the Ramona Blocc Hustlas.
The Gist of this Article: In resentencing and considering whether to strike a Penal Code §§ 12022.5 and / or 12022.53 firearm enhancement (under SB 620), the judge must consider defendant's youth as one mitigating factor. In the following murder case, defendants were 17 and 18 years old.

In 2009, when Johnson was 17 and Winfield was 18, they were involved in shooting two members of their own gang, resulting in the death of one of them. Both were sentenced to 90 years to life in state prison.
They were each sentenced to 25 to life for first degree murder (count 1), plus a consecutive term of 25 to life for the Penal Code §§ 12022.53(d) and (e) firearm enhancement on that count, as well as a consecutive term of 15 years to life for premeditated attempted murder (count 2), plus another 25-to-life term for the § 12022.53(d) and (e) firearm enhancement in connection with that count.

The trial court judge also imposed a sentence of 9 years imprisonment for assault with a semiautomatic firearm, as well as a 10-year term for the section 12022.5(a) firearm enhancement alleged in connection with that offense, but stayed those sentences pursuant to Penal Code § 654.
At the time of sentencing, imposition of the firearm enhancements was mandatory and trial courts expressly lacked authority to strike firearm enhancements proven under 12022.5 and 12022.53.

However, with the enactment of Senate Bill (SB) 620, which became effective on January 1, 2018, judges were given discretion to strike enhancements. The Legislature added the following language to both sections 12022.5 and 12022.53: "The court may, in the interest of justice, pursuant to section 1385 and at the time of sentencing, strike or dismiss an enhancement otherwise imposed by this section."
After their convictions, both Johnson and Winfield appealed the convictions and multiple areas of their sentences. In the years between 2009 and the present, there were changes in the law based on the "kill zone" theory that was argued in their cases. See People v. Canizales (2019) 7 Cal.5th 591. There was also a series of cases, even from the U.S. Supreme Court, ruling on cruel and unusual punishment as to juveniles and young adults, as well as legislative changes in California.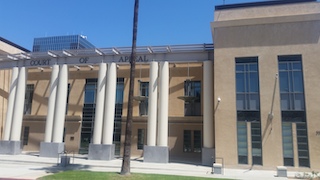 4th Appellate District Division 2 Riverside
So when SB 620 was passed, the judgment in both Johnson and Winfield's case had yet to become final. Therefore, it applied to their case (some might call this retroactive, but his term must be used carefully with recognition that SB 620 does not apply to sentences that are final). People v. Chavez (2018) 22 Cal.App.5th 663, 712.
Courts have held that "remand is required unless the record shows that the trial court clearly indicated when it originally sentenced defendant that it would not in any event have stricken a firearm enhancement." People v. McDaniels (2018) 22 Cal.App.5th 420, 425; see also People v. Almanza (2018) 24 Cal.App.5th 1104, 1110.
"Defendants are entitled to sentencing decisions made in the exercise of the 'informed discretion' of the sentencing court" People v. Flores (2020) 9 Cal.5th 371, 431. As applied to this case, that meant, to the appellate court, that the trial court needed to consider the mitigating factors of youth pertinent to the youth offender statutes and People v. Franklin (2016) 63 Cal.4th 61.
In looking at the record from sentencing, the appellate court commented that it could not conclude the sentencing judge would have sentenced Johnson or Winfield to the same term even if it had been aware of its discretion. In other words, the appellate court could not find that the sentencing judge would have declined to strike the firearm enhancements. Consequently, the case was remanded back to the San Bernardino judge to consider the sentence under SB 620.
We bring this summary to the reader's attention because it states that a judge must consider the defendant's youthfulness in evaluating whether to keep or strike the firearm enhancements under SB 620.
The citation for the Fourth Appellate District Court ruling discussed above is People v. KeAndre Dion Winfield (4th App. Dist., 2021) 59 Cal. App. 5th 496, 273 Cal. Rptr. 3d 583.

For more information about Senate Bill 620, please click on the following articles: