San Luis Obispo DUI, Class A Licensee, DMV Set Aside
Our client, age 45 and a commercial truck driver with a Class A license, was arrested for DUI at Pismo Beach. A conviction for DUI would mean the end to his career as a commercial truck driver. He was from Whittier, but decided to take a short vacation up at Pismo Beach with his wife and another family.

The Gist of This Case: Client arrested for DUI in Pismo Beach. His blood alcohol content (BAC) is 0.08% by blood, but the results indicated no margin or error. We have blood retested and the retest measures his BAC at 0.05%. The DMV sets aside the suspension, preserving our client's career as a commercial truck driver.
A female police officer with the California Department of Parks patrolling the Oceano Dunes beach area allegedly observed him going 20 miles per hour in a 15 mile per hour zone. It was almost 11 p.m.
Our client was stopped and asked if he had been drinking. Our client explained that he had consumed two beers earlier in the evening, perhaps three or four hours earlier. The police officer then had our client perform some field sobriety tests and our client did well enough, despite a bad knee, that the officer was unclear whether she should arrest him.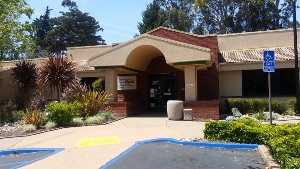 San Luis Obispo DMV

Consequently, she called in another officer who recommended they arrest our client and have him submit to a blood test to let the result determine if he was DUI. We think this "when in doubt, just arrest him" approach this was a poor method of deciding whether to arrest someone, but they did so and took him into the San Luis Obispo Sheriff's Department.
Our client then submitted to a blood test. The results came back about two months later and were 0.08%, but without any margin of error noted. This was extremely unusual, as most laboratory measurements are expressed with some margin of error, i.e. "plus or minus five percent." Since our client's blood alcohol content (BAC) was at the legal limit, the margin of error was extremely relevant toward whether the preponderance of the evidence showed 0.08% or higher for his BAC.
The client was well aware that getting a DUI meant his commercial trucking career was over. His Class A license would be suspended and he had no other skills. Moreover, he had bought his own rig and invested 20 years of his life into this job.
So when he returned to Whittier, he called Greg Hill & Associates. He called many attorneys, including some in San Luis Obispo, but retained Greg Hill & Associates because of our low fees and because he spoke with Greg, who recommended having the blood sample retested.
Once retained, Greg got an order from the judge to have the blood sample "split," meaning to have it retested at a third-party laboratory, Forensic Toxicology Associates, in Chatsworth. This cost $250. It merits mention that Forensic Toxicology Associates, as of 2019, is no longer in business.
The blood was then retested and was measured at 0.05%. This was good, but not conclusive because blood alcohol content does decrease with time, but usually not so much.
At the DMV Hearing in San Luis Obispo, which both Greg and the client attended in person, the laboratory employee who actually tested the blood testified by phone. She explained that she actually retested the blood and how she believed the blood sample's original BAC, before degradation by time, was less than 0.08%. She explained why and yet agreed that her retest, with a measured BAC of 0.05%, was partly due to the ethanol evaporating with time.
The DMV Hearing Officer agreed with our witness that the client's BAC could not be proven by a preponderance of the evidence to be 0.08% or higher. He therefore reinstated our client's driving privileges and set aside the suspension. The client was extremely happy with the work that Greg Hill & Associates had done for him. It preserved his career.

For more information about DMV issues in the context of DUI, please click on the following articles:
Contact us.