RPV, Felony DUI, Six Injured, License Reinstated at DMV
Our client, age 53 and with no criminal record, was cooking one Saturday afternoon and sipping wine while she cooked. She lived in San Pedro, near the southern border of Rancho Palos Verdes. She planned on making a gourmet meal for her husband and teenage daughter when they returned home from work.
The Gist of This Article: Client passes out while driving along Palos Verdes Drive South. She veers across oncoming traffic, sideswiping one car and hitting another head-on. Six people are injured. Due to long delays in drawing her blood, her BAC is measured at 0.06% and her license is reinstated.

For reasons she does not understand, she decided to leave the home shortly before her husband and daughter planned to return home. She drove a few miles into Rancho Palos Verdes before passing out and veering left across the center divider, sideswiping one car and running head-on into another. The collisions occurred on Palos Verdes Drive South near Trump National Golf Course just after sunset. Six people were injured, not including our client.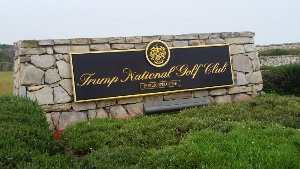 Due to the severity of the events, police understandably worked on the most severely injured first. Our client was not one of these people. She was completely uninjured.
More than three hours after the collision, our client's blood was taken at Harbor UCLA Medical Center. She consented to a blood draw. Prior to this time, due to her injuries, no effort was made to elicit a breath sample. Our client's blood alcohol content (BAC) was measured at 0.06%.
At this point, our client was remanded to the Century West Detention Center, also called Lynnwood. Her husband called Greg Hill & Associates and spoke to Greg. It was about 8:00 a.m. in the morning on a Sunday. He described what had happened and how his wife, with no criminal history, was being held on a $600,000 bail bond (that the family could not afford to post) based on six people being injured with great bodily injuries ($100,000 per person).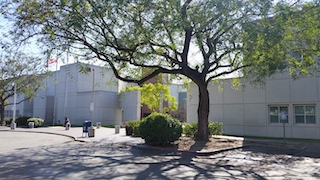 Lynnwood Jail
Greg went over to the jail, which is just off the 105 Freeway, near the intersection of Alameda Avenue and the 105 Freeway. Greg visited with the client, asking what she recalled happening. She remembered almost nothing. Greg, however, explained what would happen in a felony DUI case and how the Torrance Superior Court handled such cases.
Greg was told the BAC from the client's husband, so Greg explained to the client how this would affect her driving privileges. He explained that in our office's experience, the DMV will reverse extrapolate the BAC to the time of the last driving. In this case, reverse extrapolation would help the DMV find our client's BAC to be over 0.06%, assuming the DMV assigned an ethanol metabolization rate of 0.015% per hour, which our office has seen the DMV use in the past.
The client was subsequently released after 48 hours in custody when the DA's office decided not to file any charges.
The client's license, however, was still in jeopardy of being suspended.
Our office therefore wrote the DMV Hearing Officer a lengthy letter before the DMV Hearing. This is not typical for us to do, as we usually reserve our arguments for a DMV Brief that we deliver to the DMV a week or less prior to the hearing.
In this case, however, we also wrote such a letter to the DMV, explaining how we anticipated the DMV would seize upon the 0.06% BAC and seek to reverse extrapolate a BAC to when our client was last driving. We explained to the DMV how reverse extrapolation has been criticized by many courts and DUI experts, even experts that the prosecution regularly uses. We also pointed out that since reverse extrapolation must assume the client is not alcoholic, not diabetic, had a certain amount of food in her stomach at the time of last driving and how fast the alcohol was consumed, the act of reverse extrapolating is fraught with error and our office would most certainly appeal any decision not to set aside the suspension.
Perhaps in response to our letter (and, candidly, perhaps not), the DMV set aside the suspension of our client's driver's license.
Our client was extremely happy, as she was able to keep working because her job involved a lot of driving.
For more information about DMV issues, please click on the following articles:
Contact us.